In Memory of Suzi Bradley (08-13-1953 - 09-25-2021)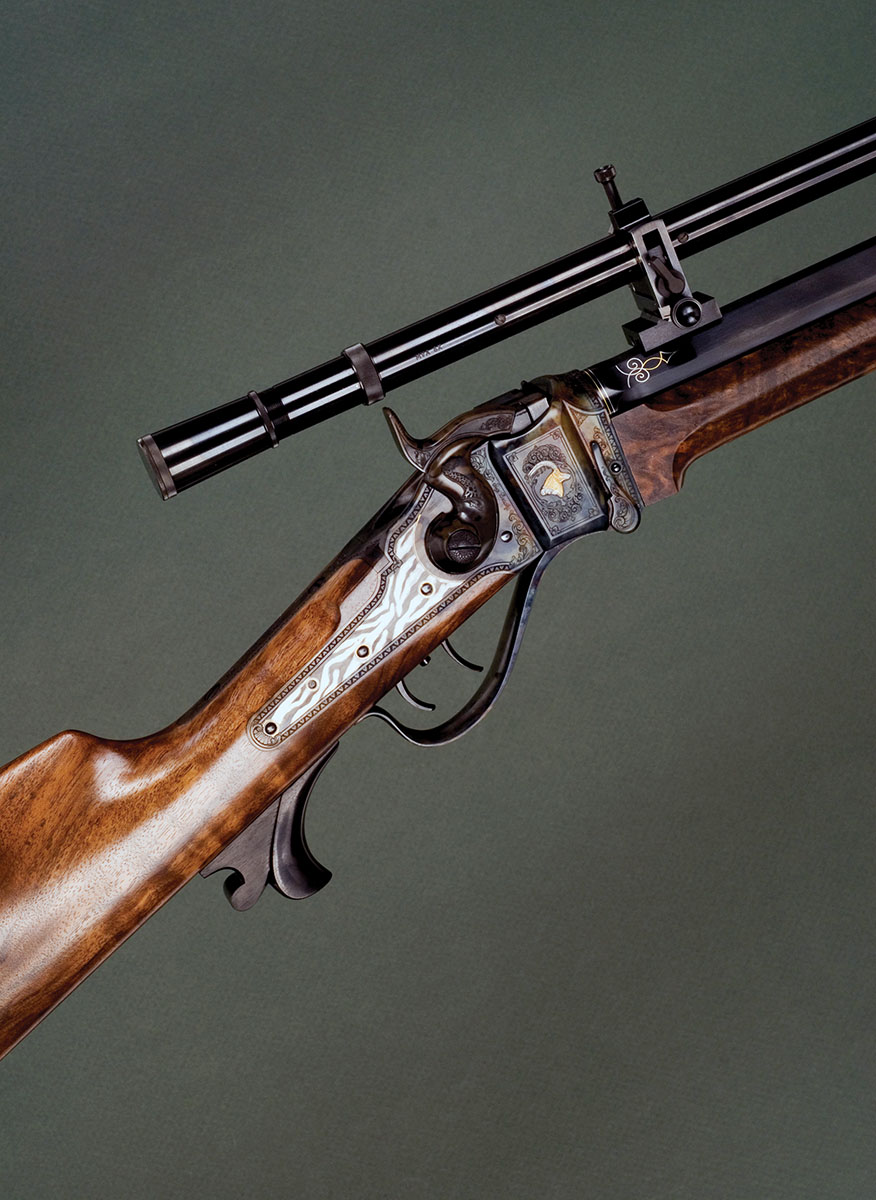 "There are some who bring a light so great to the world that even after they have gone the light remains."
It has been extremely hard to find the right words to describe our friendship and business relationship. Suzi Bradley left us unexpectedly due to an illness. Suzi Bradley was born in Kansas City, Missouri, and graduated from Kent State University in 1975. In 1976, she joined the U.S. Air Force to earn the G.I. Bill, with a goal in mind of earning her master's degree. After four years of her military service, she chose to re-up and went onto Officer Training School where she became a second lieutenant and earned her master's degree in logistics. During her 20-year enlistment, she spent a majority of her time as a deployment planning officer, working mainly with the B-52 and F-4 squadrons. Through this busy time of Suzi's life, she found the time to raise two children with her husband, Paul Bradley.
Suzi's interest in engraving was set in motion by an article in the American Rifleman that talked about Rachel Wells, a well-known rifle engraver. Knowing that her time for retiring was nearing, that she had a love for guns and hunting, and the fact she had a bachelor's degree in Fine Art, led her to pursue her interest in the art of engraving. Suzi also knew that she would have the full support of her husband Paul, who is an avid hunter, trapper and gun lover. After long discussions, she made the initial plunge and began studying with Rachel Wells in 1993, while stationed on her last assignment in Arizona.
Upon her retirement from the Air Force in 1996, she continued her engraving education studying under John Barraclough, Tim George and Eric Gold in the Master Engraver classes located in Trinidad, Colorado. Suzi and Paul moved to their home in Livingston, Montana, and she started putting her skills to work. At that time, she worked to gain experience doing some minor engraving on knives and .22-caliber rifles.
In 1999, Suzi came to Shiloh with a practice piece of her art and it was then that our business relationship began. Little did we know that she and her family would also become a huge part of our personal family. Suzi's artistic ability was above anything we had ever seen and if our customers could visualize it, she could hand draw it for them. It took her two years to design and engrave her own personal Shiloh rifle with platinum, 24-carat gold and African animals. She had an eye for detail and she expected perfection, especially if she was creating it.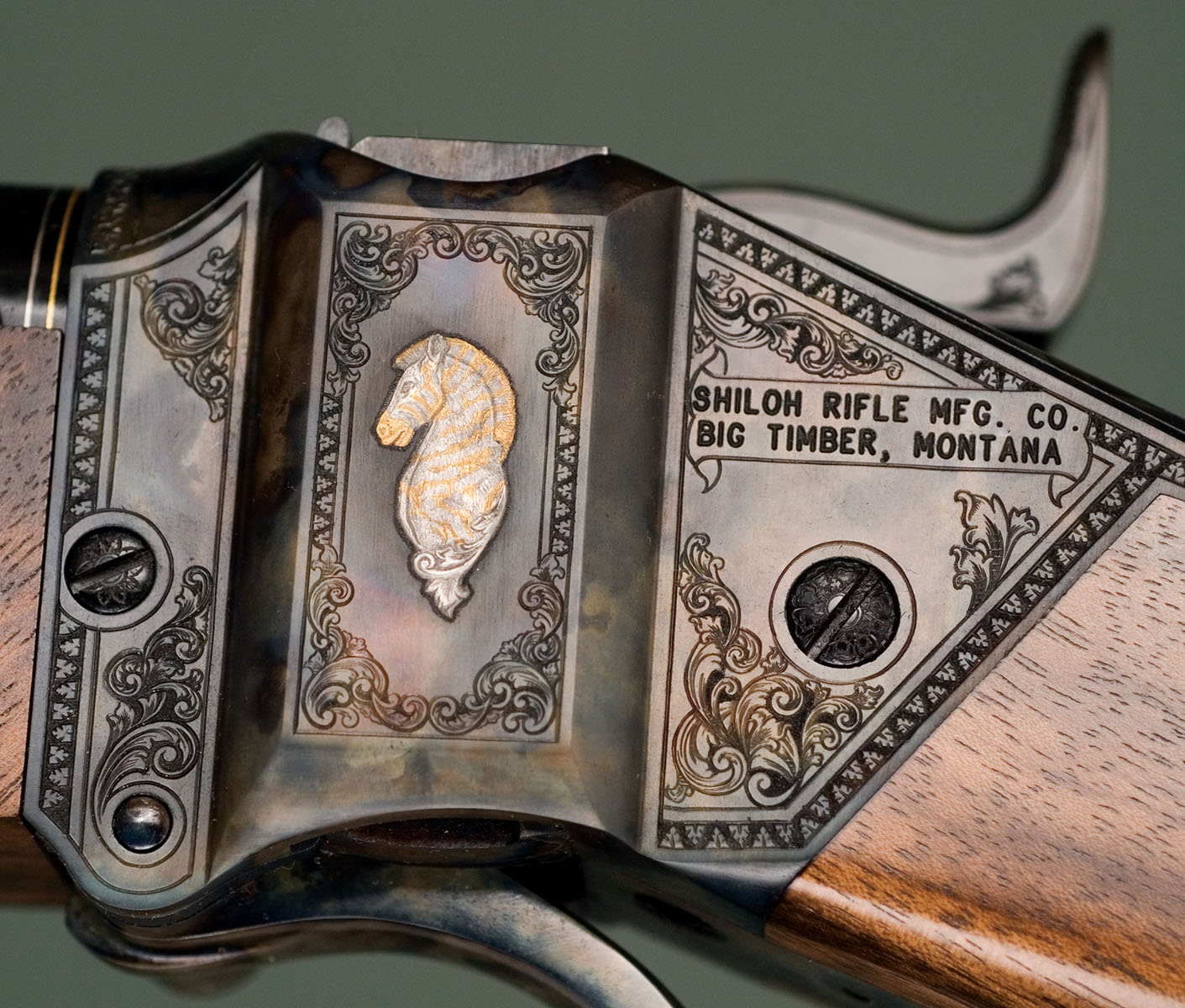 Suzi was chosen out of hundreds of applicants to study under Winston Churchill in the 2005 Grand Master's Program to be held in August 2005. She was always working at furthering her education in the art of engraving and learning as much as she could about such a lost art. In her spare time, (since she could not keep her fingers still) she began making jewelry – always looking for a new challenge. She soon started buying old watches from eBay, and transformed them into phenomenally-beautiful jewelry and ornaments using bits and pieces of the watches.
On a personal side, Suzi discovered the love of motorcycling and a new passion took hold in her life. She purchased her first "trike," and the next chapter of her life began. There are not enough fire extinguishers in the world to put out her fire and love for the freedom and open space of riding motorcycles. When she was not engraving, you could find her on her motorcycle coming to pick us up in Big Timber for an evening ride. The miles that we have all ridden with her will always be a part of who we are today and in the future.
Suzi was truly a one of a kind artist. She was a very special asset to our company, but most importantly a dear friend to our family. We know that you, the customers who were able to have a piece of her art engraved on your rifle, now understand that you hold a one of a kind piece of art that was created by a master artist and a dear Shiloh Sharps friend. We know you will display it with pride and get as much joy out of looking at it as we do, in the same way we look with awe at everything her hands touched. Whether you had the opportunity to ride motorcycles with her or are able to own something wrought by Suzi's hands, let the memories be etched in your lives like the drawings she brought to life with her engraving and jewelry making. Let her light shine through all of us who had the great gift of knowing her.
Suzi, you will always be near in our hearts, loved and missed every day and the memories will never be forgotten.
Lucinda Bryan
Shiloh Rifle Manufacturing Company
A New BPCR Shooting Association

To All BPCR Shooters,

Dan Wormer and myself, with the help and support of a bunch of local riflemen, are pleased to announce the formation of the Rocky Mountain Black Powder Cartridge Rifle Association. It is currently in its infancy, but promises to grow into a going concern. In general, we want to create a support group for black powder cartridge rifle shooters. We intend to provide a set of uniform rules for BPCR silhouette and Schuetzen. A website is planned that can serve as a microphone for groups that are putting on matches. Also intended, is a plan to issue scorebooks to track scores, so shooters can compete in classes of similar abilities.
In general, the silhouette rules will be similar to what has been typically used in the past, but with a couple of exceptions. First, we intend to do away with weight limits. After visiting with numerous BPCR competitors, no one thought they were important and have only served to be a problem for those that occasionally shot at the NRA national matches. The fact remains that in BPCR silhouette matches, the chickens must be shot offhand and the rifle must be of size, weight and dimensions to be able to shoot both prone and offhand. We believe in letting the shooter decide what they want to shoot.
The other major difference will be that we are opening up the available types of actions to include nearly anything made before 1916. So those shooters with Borchardts, Martinis and whatever else there is they want to compete with, are welcome! We are working on how exactly to word the rules, but the intent is to allow those competitors that want to shoot, to be able to shoot and not to create an arms race. The guns and cartridges need to be in the spirit of the game and faithful to the original patents. We are also considering having a Traditional and Open Class in order to encourage as many shooters as possible to participate in RMBPCRA matches.
We have lots of support from shooters in the Rocky Mountain area and already have several clubs that want to be affiliates. We appreciate the support and encouragement we have received so far and look forward to all the good things to come. Check out www.RMPBCR.com or the Black Powder Cartridge News for updates on our progress.
Take care and thank you for your support,
Cody Smith
From the NRA

Dear Silhouette Competitors,

With the 2022 competition season quickly approaching, the NRA would like to take this opportunity to address some of the many questions you have had regarding Nationals. Beginning in 2020, two venues were chosen to hold the championships, alternating locations year to year. Unfortunately, the COVID-19 pandemic hit, and, due to national and state ordinances regarding the pandemic, we and many other organizations were forced to postpone events.

However, with the great support of the competitive shooting community, we were able to successfully host the 2021 Silhouette Nationals at Ridgway, Pennsylvania. Since that time, the NRA Competitive Shooting staff have been working diligently on agreements and calendars to continue events during these ever-changing times. Multiple organizations have been involved with discussions on how to move forward.
We have listened to our competitors and stakeholders, and, working within the parameters afforded to us, were able to establish a solution to maintain events. As of now, multi-year agreements are in place and your Silhouette Nationals will be held in Raton, New Mexico; Ridgway, Pennsylvania; and Friendship, Indiana.
Please see the tables above and below for the locations and dates for the Silhouette Nationals from 2022 to 2027. As we have learned while dealing with this pandemic and the ever-changing variants, this information is subject to change. However, we are hopeful that there won't be major deviations from this schedule.

As has always been the case, NRA staff is readily available to answer any questions that competitors may have regarding Nationals. Be cautious about information posted on online forums as it may be incorrect or outdated. Your best resource is and will continue to be the NRA Competitive Shooting Division. We all want to maintain and grow our sport, but we can only do that if we work as a team with the best information available.
We are confident and excited about the opportunity to get Silhouette back into full swing on a consistent schedule. NRA staff is looking forward to the future and what the next year brings for our competitors and we look forward to seeing you soon on the firing line.
Sincerely,
Aaron Farmer
Deputy Director – Competitive Shooting