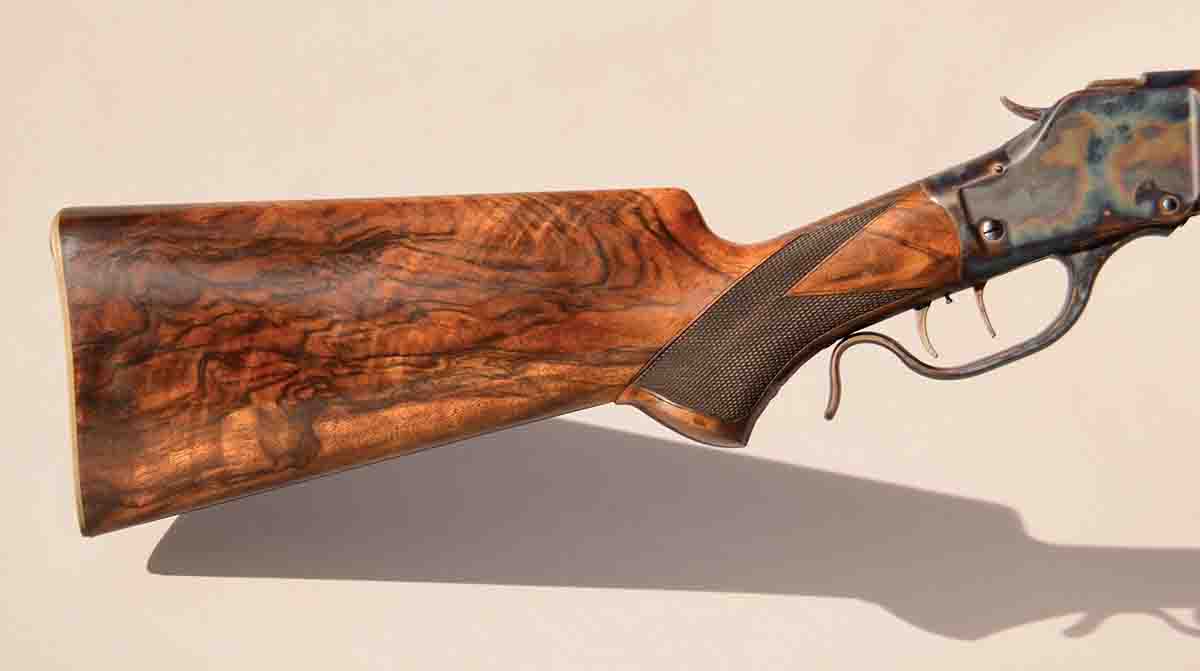 Cecil Fredi was a certified gunsmith with 2,760 hours in gunsmithing and formal instruction at the Colorado School of Trades Gunsmithing School who was ready to open his own shop in Las Vegas, Nevada. If success is measured by the amount of gunsmithing work that comes your way, Cecil was very successful.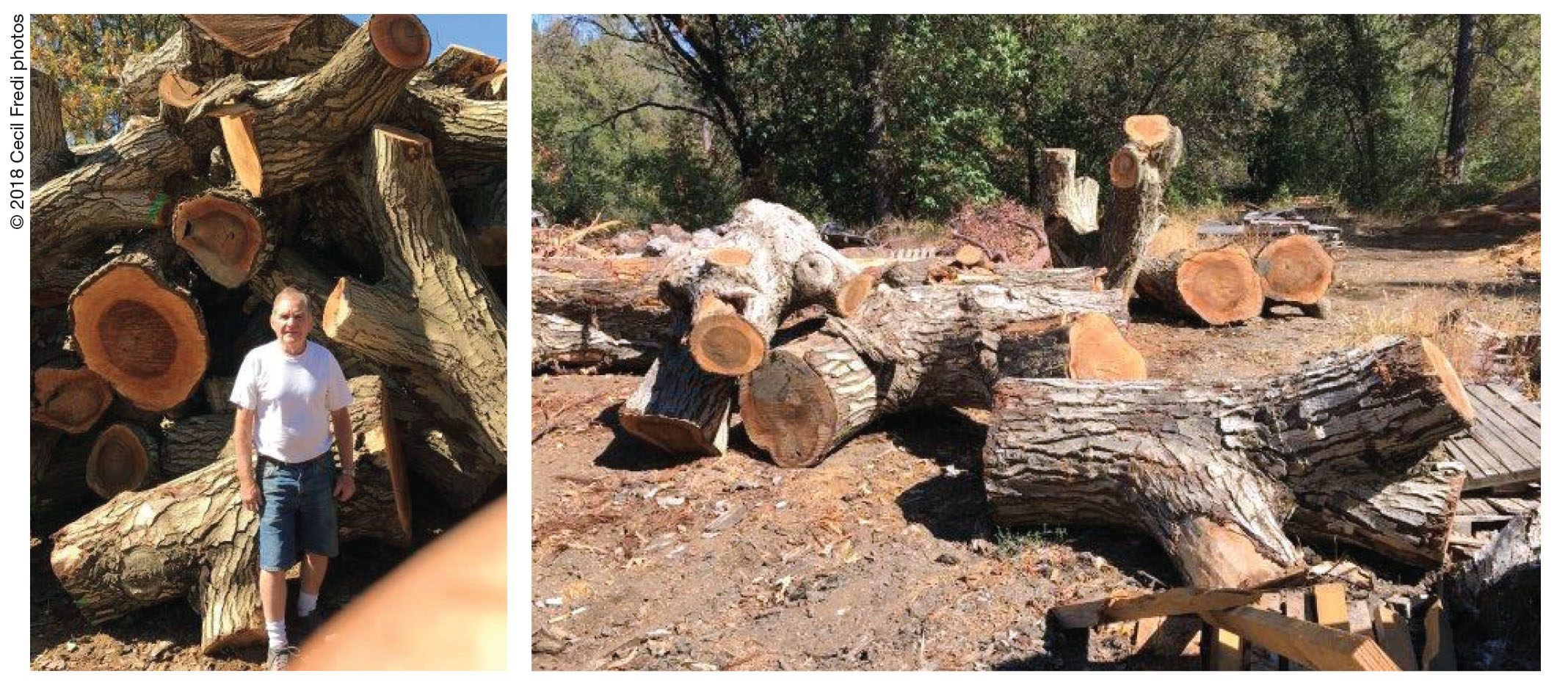 He started his business back in 1960. During this time, he made rifles for Frank Sinatra Jr., Chuck Norris and Elvis Presley, plus he worked on guns for Red Skelton and Sammy Davis Jr. Cecil is pretty sure that Elvis never received the gun he made for him. Oddly enough, one condition for the Presley rifle was to have the initials "A.S." inlaid with gold on the gun. Later Cecil found out that those were the initials of the casino manager; however, the gun was invoiced as a closing gift for Elvis Presley. Even Tom Selleck, the actor who played Quigley in the movie Quigley Down Under, showed up at his shop once looking for "Winchester wood." After several years of working long hours at basically minimum wage, Cecil decided it was time to change direction. Stock work is very time consuming, and back then it was difficult to charge a fair wage for the time it took to stock a rifle. He closed his gunsmithing shop but still made custom rifles on a part-time basis. He had plenty of work, but had to take other jobs to make ends meet.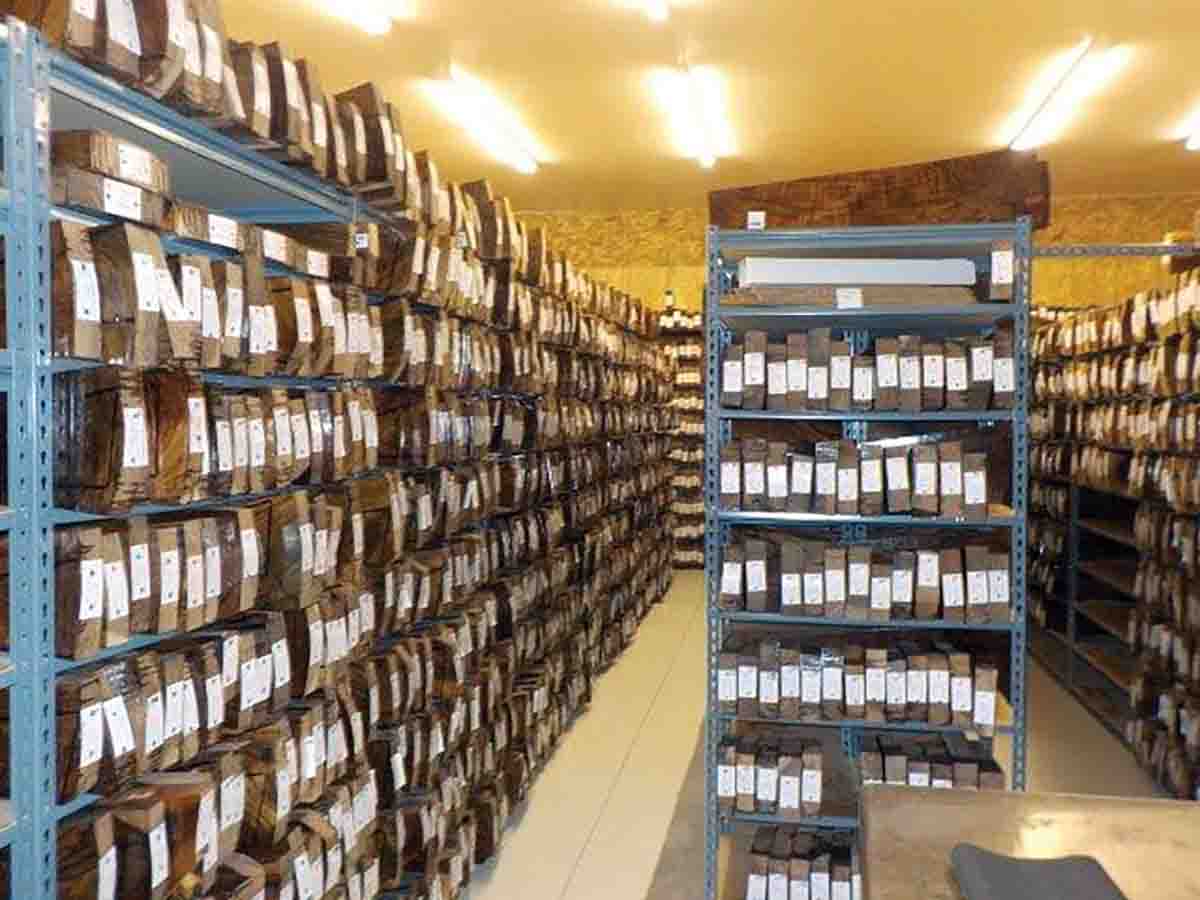 Of all the steps associated with producing a custom rifle, it was woodworking that Cecil enjoyed the most, but with this change of direction Cecil would no longer build or work on rifles full time. He had landed a job with the Flamingo Hotel as a slot machine repairman in 1967. The friend who got him the job told Cecil, "If you can work on guns, you can repair slot machines." After several years of this work, Cecil advanced from repairing slot machines to vice president of slot machine operations at the Frontier, Hilton, Aladdin and Dunes Hotels in 1991.
Interestingly enough, it was the slot machine business that would ultimately lead Cecil Fredi right back into the gunstock trade. When he left the casinos in Las Vegas, Cecil accepted a three-year consulting contract with a group out of Louisiana managing its slot machine operations. At the time, the state of Louisiana had just legalized gambling. During his time in Louisiana, Cecil began purchasing and cutting logs with the idea that once his contract had ended, he would have plenty of wood to satisfy his passion for woodworking. Hunting for gunstock wood became a passion for Cecil and it continues to this day.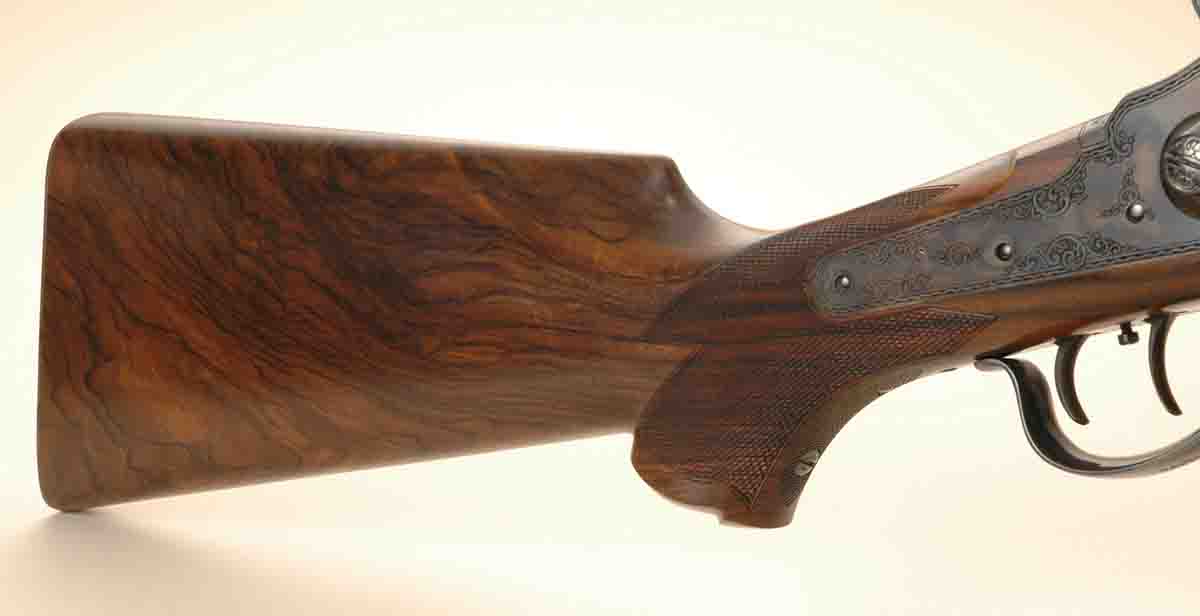 Cecil still operates out of Las Vegas, Nevada, and his bus-iness is called Gunstock Blanks (www.gunstockblanks.com). Cecil laughed hard when he told me his is a two-man operation; actually he said, "One man and one woman." The woman is his wife, Kathy. Cecil told me that even though his business is Internet based, he doesn't know how to turn on a computer. His inventory includes over 30,000 gunstock blanks stacked floor to ceiling in a 5,000-square-foot warehouse plus he has four shipping containers full of gunstock blanks, as well. The wood he has in stock includes: English walnut, Claro walnut, American black walnut, Bastogne walnut, Circassian walnut, maple and myrtle. I can personally attest to the quality of his gunstocks because I have ordered eight rifle blanks from Cecil since 1993. The figure and quality of his wood is nothing short of phenomenal.
It was over 20 years ago that I ordered my first stock blank from Cecil. I ran across his advertisement in Shotgun News and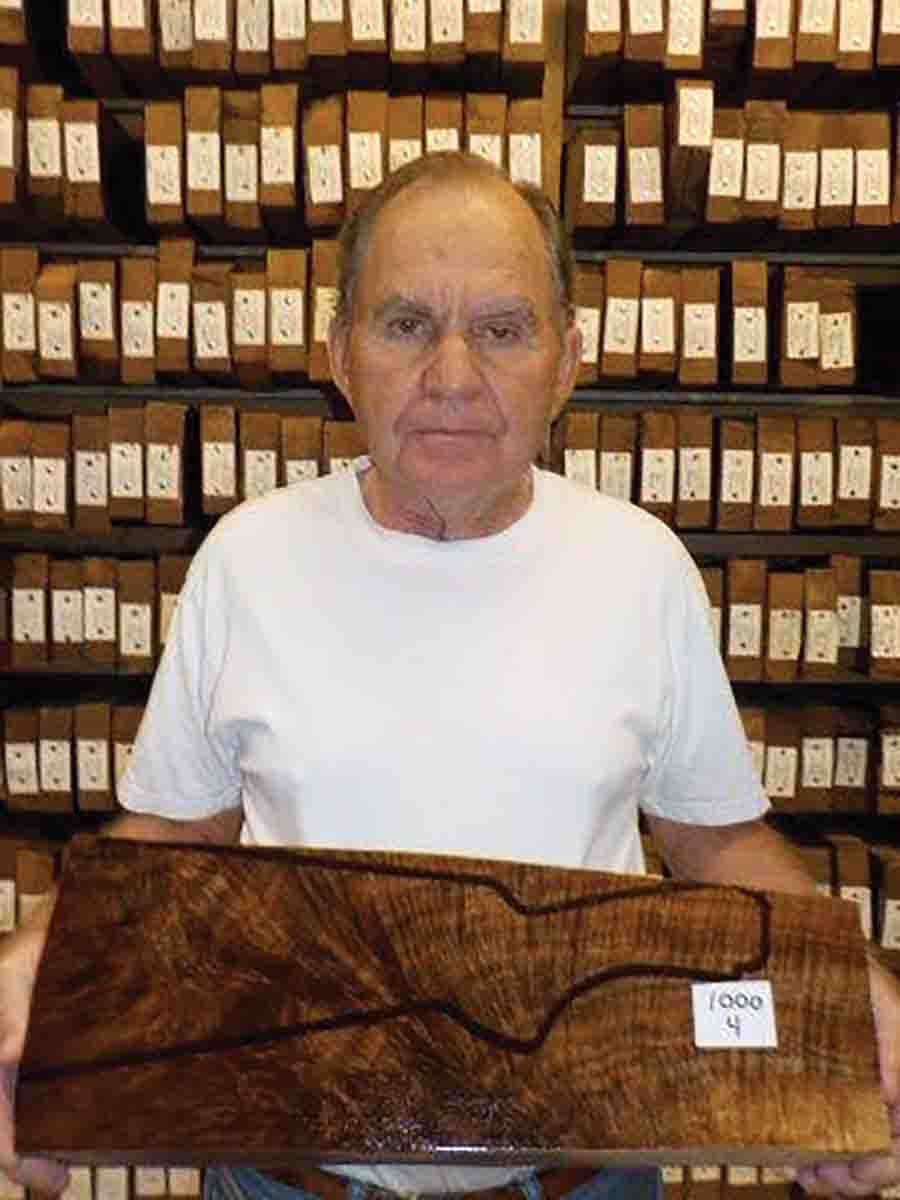 decided to take a chance and give him a call. At the time, I was having Ron Long build a Winchester High Wall silhouette rifle for me, and I needed wood for the project. I found Cecil very friendly and extremely knowledgeable about wood. Also, his enthusiasm for his work and his beautiful gunstock blanks is contagious.
As a woodworker, I was concerned about how the wood had been dried and preserved. Cecil explained his procedure and I was convinced that he knew his business. The first thing he asked was, "What type of wood are you interested in?" After I decided on the type of wood I wanted, he asked what my price range was. For some reason, I never like it when someone asks me what I'm willing to pay for something. But it makes sense that wood is priced based on its figure, color and grain contrast. I asked Cecil what his price ranges were and a description of the wood based on price. I learned that Cecil is pretty straight forward and extremely honest. He told me on that day that he would send me photographs of both sides of gunstock blanks ranging in price from $250 to $750 and I could pick the one I liked. He said, "My wood is priced in $50 increments and they start at around $50 and go up from there." Cecil also said that selecting a piece of wood is like picking a wife or girlfriend – you don't want someone to do it for you.
About two hours after I made my initial inquiry, photos of about 15 or 16 stock blanks came by email. There were pictures of both sides of each blank, and the blanks were varnished so the grain, color and figure of the wood was clearly visible in the photograph. I'd say the process was easy, but really it wasn't. All of the blanks he sent photos of were so good that it took me days to make a decision. I can't recall for sure, but I think I paid him around $300 for the first blank I ordered from him.
I had the blank sent to me so I could look it over before I sent it on to Ron Long. It was exactly as photographed and was plenty thick to accommodate a cheek piece. I then sent the blank to Ron. About a week passed and Ron called me on the telephone, and in a very matter of fact way he asked, "Where did you get that stick of wood, and how much did you pay for it?" I told Ron how much I paid and mentioned that I bought the wood from Cecil Fredi in Las Vegas. Ron's response can best be summed up in four words, "Give me his number!" Since then, I have ordered seven more blanks from Cecil and with each order, the hardest part is trying to decide which blank to pick out of a group exceptional blanks.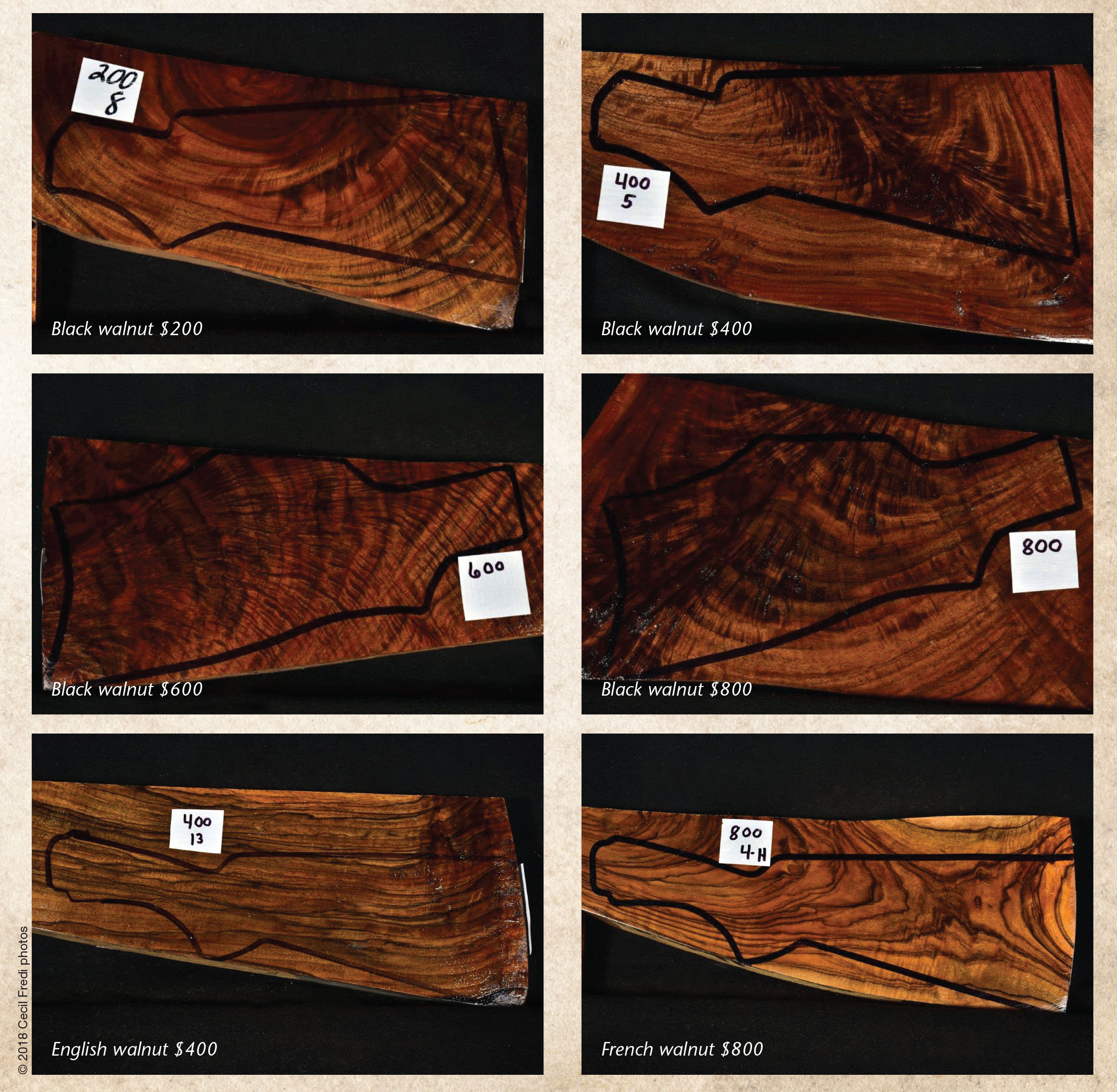 I recently called Cecil to get more in-depth information about his gunstock business, and I found the process intriguing. Cecil told me that the gunstock business requires three major components. He said the first requirement is to have someone who will carefully top the trees. In walnut orchards, trees become unproductive between 65 to 100 years of age, he explained. At that point a grower decides to take out trees. It may be a row or it may be a whole orchard. This is done to remove branches that are too small to make gunstocks. Cecil said, "You just don't go out there and chop trees down." After topping, the rest of the tree must be excavated since some of the best figure is in the crotch of the tree, or in the below-ground portion of the tree, which can have gorgeous black walnut burl. The trees are then carefully excavated. It is at this point that logs are selected for gunstock blanks and the rest go to the chipper.
The second component is the sawmill. Cecil told me one has to know how to cut the logs for color, grain and contrast – any old sawmill won't do. For 20 years Cecil has had an ongoing partnership with a sawmill to process all of the trees he buys.
The third step is the buyer and handler. This is where Cecil comes in. He buys the wood and stores it until dry, periodically checking both sides of the blank with a moisture meter before the stock is stable enough to sell as a gunstock blank. American walnut typically requires at least three years to dry, he shared. He dries his wood slowly in what he referred to as "nature's kiln." In other words, he dries his wood in the arid Nevada climate. Cecil checks every stock blank for dryness before he planes, sands, varnishes both sides and makes it available for sale. He said to me, "Bob, a moisture meter is an absolute must, and there is no other way to do it right other than to check each individual blank." Once, he had blanks from one tree out of an orchard that took eight years to dry, while the others in that same orchard were dry in 3 years.
A picture is worth a thousand words, or so they say. The photographs shown on the previous page provide some examples of Cecil's inventory of various walnut stock blanks. Cecil has stock blanks below the lowest price and more than the highest price shown.
Before submitting this article to Black Powder Cartridge News, I called Lucinda Klostermeier at Shiloh Rifle Manufacturing Company in Big Timber, Montana, and George Dillman at Wyoming Armory in Cody, Wyoming, to ask if they had any objection to their customers supplying wood from Cecil Fredi for their rifle projects. "No problem," they replied.
If you have a copy of Frank Sellers' book, Sharps Firearms, take a look on page 227. On this page there are photographs of three No. 3 Long Range Sharps rifles stocked in Circassian walnut. This photograph inspired me to have Shiloh Rifle Manufacturing Co. make a similar rifle stocked in English walnut. (Circassian walnut in this grade was far beyond my budget at the time.) The photo below shows the finished rifle that was stocked with Cecil's wood.
A more recent project was an 1885 Winchester High Wall rifle made by Wyoming Armory. This rifle was also stocked with a blank of English walnut that I bought from Cecil.
Why would someone order a custom rifle and leave the wood selection up to the rifle builder? Most custom rifle builders probably have quality wood, but wood is a uniquely personal choice, so why let someone else make that choice? As I prepared to write this article, it dawned on me that the only guns I would not consider selling are those that were stocked with a beautiful wood that I picked out. Too much trouble, you say? Not if you do business with Cecil Fredi. The quality of Cecil's selection of gunstock blanks is beyond phenomenal. If you are ever in Las Vegas, Cecil allows buyers to pick out wood at his facilities. That is, assuming advance notice is provided and he isn't out hunting down trees for his gunstock business. Cecil's place is truly a "gunstock Disneyland."