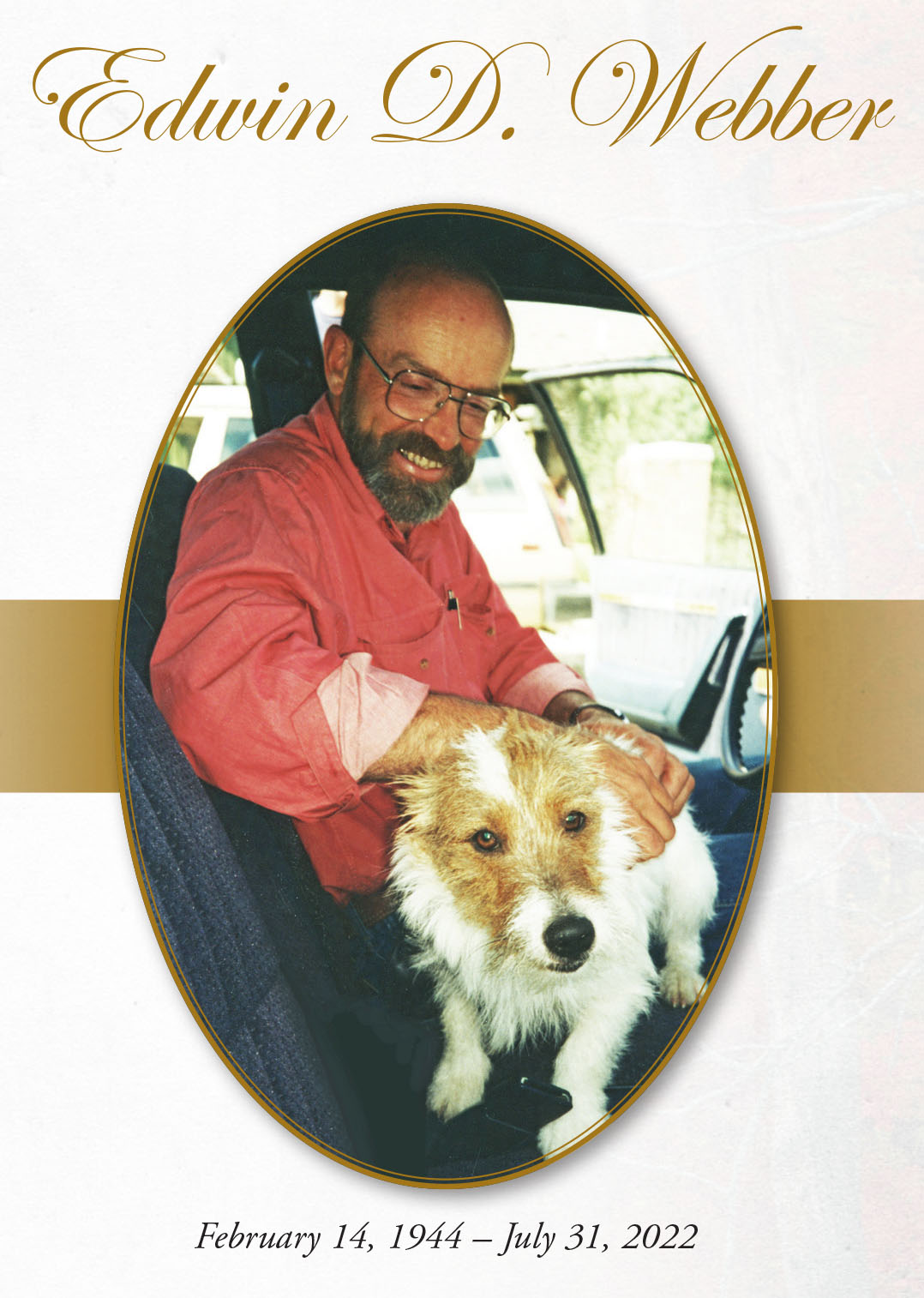 It is with an extremely heavy heart that I am reporting the passing of close friend, avid outdoorsman and master gunsmith, Ed Webber.
Ed was known to many in the gun world as one of the very best artisans, especially in the highly specialized field of fine firearm restoration. Ed's ability to take what many would regard as simply a pile of scrap and completely restore it back to like-new condition went far beyond simple mechanics and bordered on the unbelievable. Many collectors of historical firearms in need of a total restoration sought out Ed for the job because they knew he was an expert at this very difficult process.
But gunsmithing and firearm restoration was only a very small part of the total man. Ed's interests and abilities were far-ranging; illustrator, musician, family man, hunter and conservationist. Ed was a native Montanan, born in Billings and lived most of his life on the family ranch south of Big Timber, situated on the beautiful Boulder River. If you were even slightly acquainted with him, you knew of his love for the mountains and plains of the Yellowstone area where his ranch was located. Ed was always happiest when he was wandering the hills with a good rifle, content with simply "soaking up the country," as he put it so many times to me.
On a more personal note, Ed, his wife Cindy, sons Ned and Rob were, and are more like extended family to me than just friends. I first met Ed when I was 14 years old and completely infatuated with shooting and firearms. Ed and Cindy recognized that passion and so, made me welcome at their ranch on the Boulder River any time. I'm sure that I showed up on many occasions when the Webbers would have really preferred to have had a bit of privacy. However, Ed and Cindy epitomized "Montana hospitality" and always made one feel welcome in their home.
I will always cherish the memories of working on some project in Ed's gun shop and under his watchful eye. Much of what I know about guns and gunsmithing was taught to me by Ed; he also greatly fostered my interest in black-powder firearms. It is not an exaggeration to say that I would not be where I am today had it not been for Ed's encouragement and support. In this way, he was much more like an older brother than just a friend. We shared many hunting trips together and his philosophy of what truly made for a successful hunt became my own. In Ed's mind, bringing game to bag was in second place to enjoying the beauty of the mountains and the companionship of a good friend. Ed and Cindy traveled to Scotland and Africa on hunting trips, but when talking of those adventures, it was always about the country they saw and the people they met rather than what game was shot.
Ed's ability as a gunsmith cannot be overstated. He was a driving force in the early days of black-powder shooting in the Big Timber area, hosting many early rendezvous and buffalo rifle shoots at the ranch. The Webber's "Father's Day Shoot" preceded almost all the later matches that sprang up in Montana and the surrounding locales. The matches at the Webber ranch were for me, and many others, a highlight of the year. Ed and Cindy, through their unselfish donation of personal time and access to the ranch, did much to foster black-powder shooting and in a larger sense, contributed greatly to what we enjoy in the black-powder shooting sports today.

Ed was one of the first to build and market a best-quality reproduction of the Sharps Model 1877 rifle and later, the Model 1885 High Wall Winchester. If you are fortunate enough to have one of these rifles, you own a firearm made by an absolute master of the gunmaker's art. Ed was largely self-taught and displayed an incredible ability to work in both wood and steel, something that only a very few artisans possess. Through his close friendship with Master Engraver Lynton Mackenzie, Ed developed his engraving skills to be of the highest order. Lynton spent many autumns at the Webber shop where he and Ed compared notes, worked on projects and enjoyed time together in the field, hunting upland birds and big game. I was lucky enough to have gone along on several of these trips and they remain some of my best memories of both men.
---
As I said before, Ed was a man of many parts. I'm not going to assume to know everything about his life and or attempt to put it here. Ed was a private person and preferred to stay out of the limelight, enjoying the company of good friends and a hike in the hills more than any self-promotion or accolades from society. He truly enjoyed his life and his work; he did not seek nor need the approval of the world at large. I valued his friendship more than simple words can say.
At this point when recounting someone's life, it is customary to say, "Rest In Peace." For me, that doesn't work with Ed Webber. In my mind Ed will be not be resting, but rather wandering the high ridges in the Boulder River country with a good rifle in his hand and a smile on his face. At the very least, that's how I will always remember him.
Adios, old friend.
– Steve Garbe
Editor, Black Powder Cartridge News