Wyoming Youth Cole Sauer
Wins National Rifle Shooting Championship
NNRA Whittington Center
Raton, New Mexico – July 12-14, 2021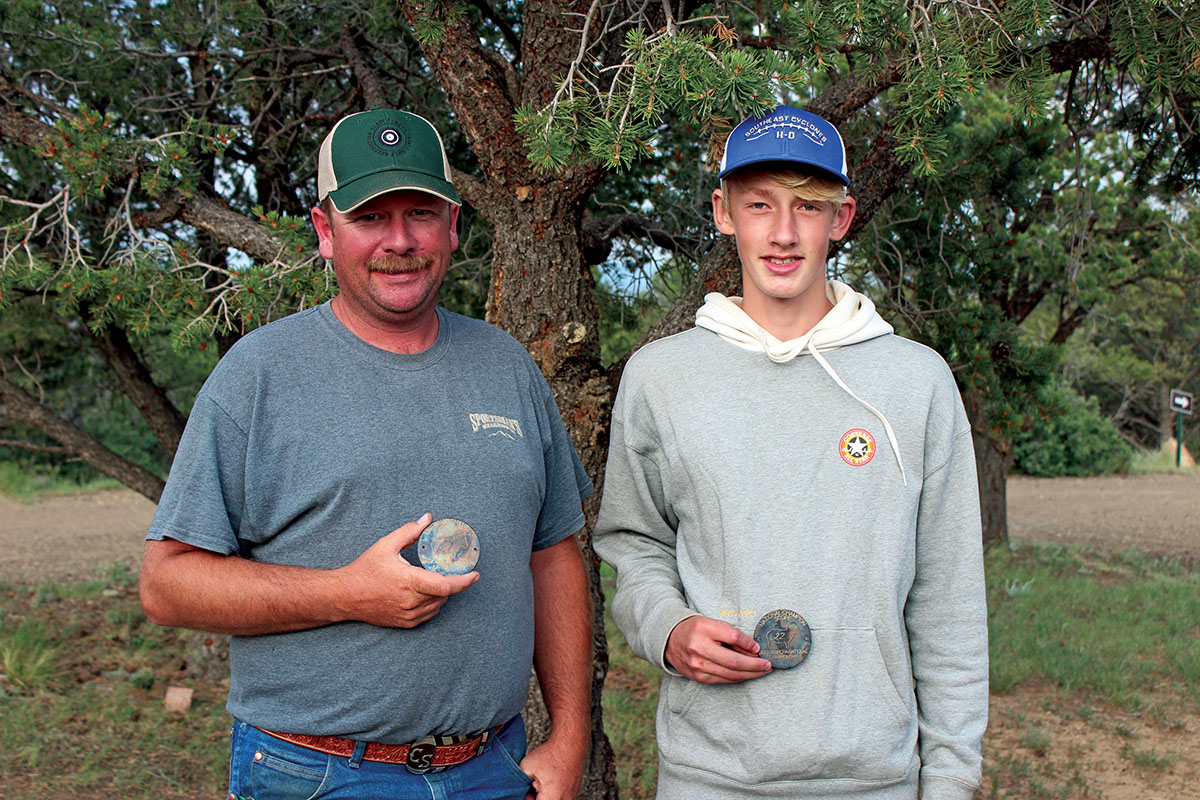 The 22 BPCR Association held its National Championships July 12-14, 2021, at the NRA Whittington Center near Raton, New Mexico. There were 112 riflemen and women gathered from across the country to compete for the title of National Champion. As the smoke cleared after three long days of competition, 14-year-old Cole Sauer of Goshen County, Wyoming, came out on top, besting numerous veteran shooters and past national champions. Cole is the son of Torrington, Wyoming, business owners Cecil and Amber Sauer. Cecil, Cole, and younger brother Chase, all made the trip and competed in the event.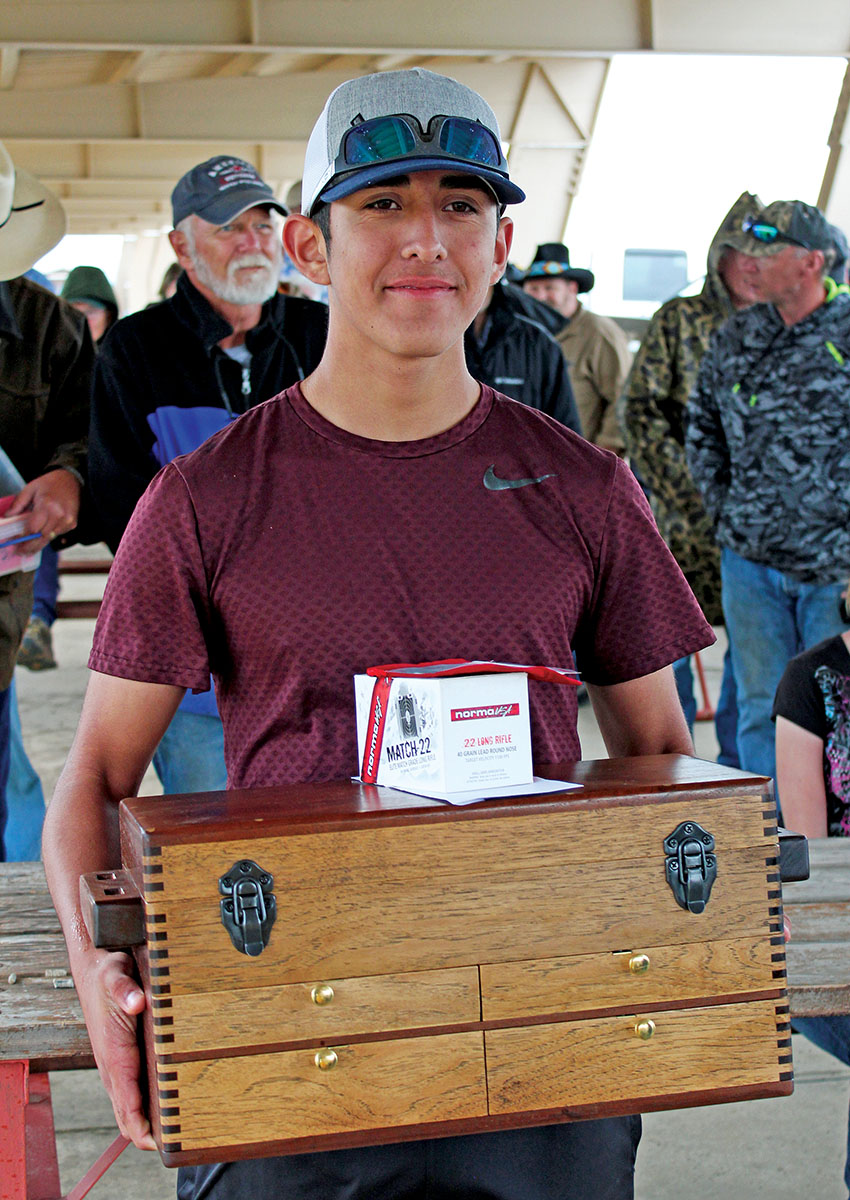 In 22 BPCR, original or replica .22 Long Rifle single-shot rifles from before 1896, are used to shoot at four different steel silhouette animals. Chickens are shot offhand at 50 meters, while the pigs, turkeys, and rams are shot at 100 meters, 150 meters, and 200 meters from the prone position. 200 meters is a long shot for a 22 long rifle! The shooter competes with the assistance of a spotter who helps make wind calls and reports the location of hits or misses. It takes a keen eye, a very accurate rifle, and superb skill to post a good score in this type of shooting.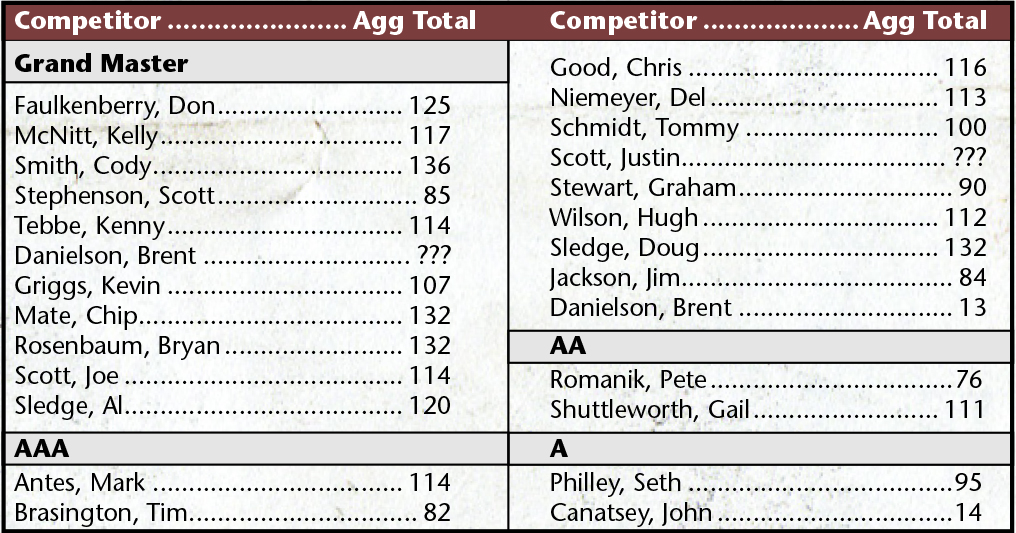 The 22 BPCR Association was formed to promote competition with single-shot rifles, provide a family atmosphere to encourage youth and people of age to compete and to encourage good marksmanship. The 2021 National Championship consisted of three 60-shot days. The competition is divided between those that choose to use iron sights, and those that use a vintage, external adjustment scope.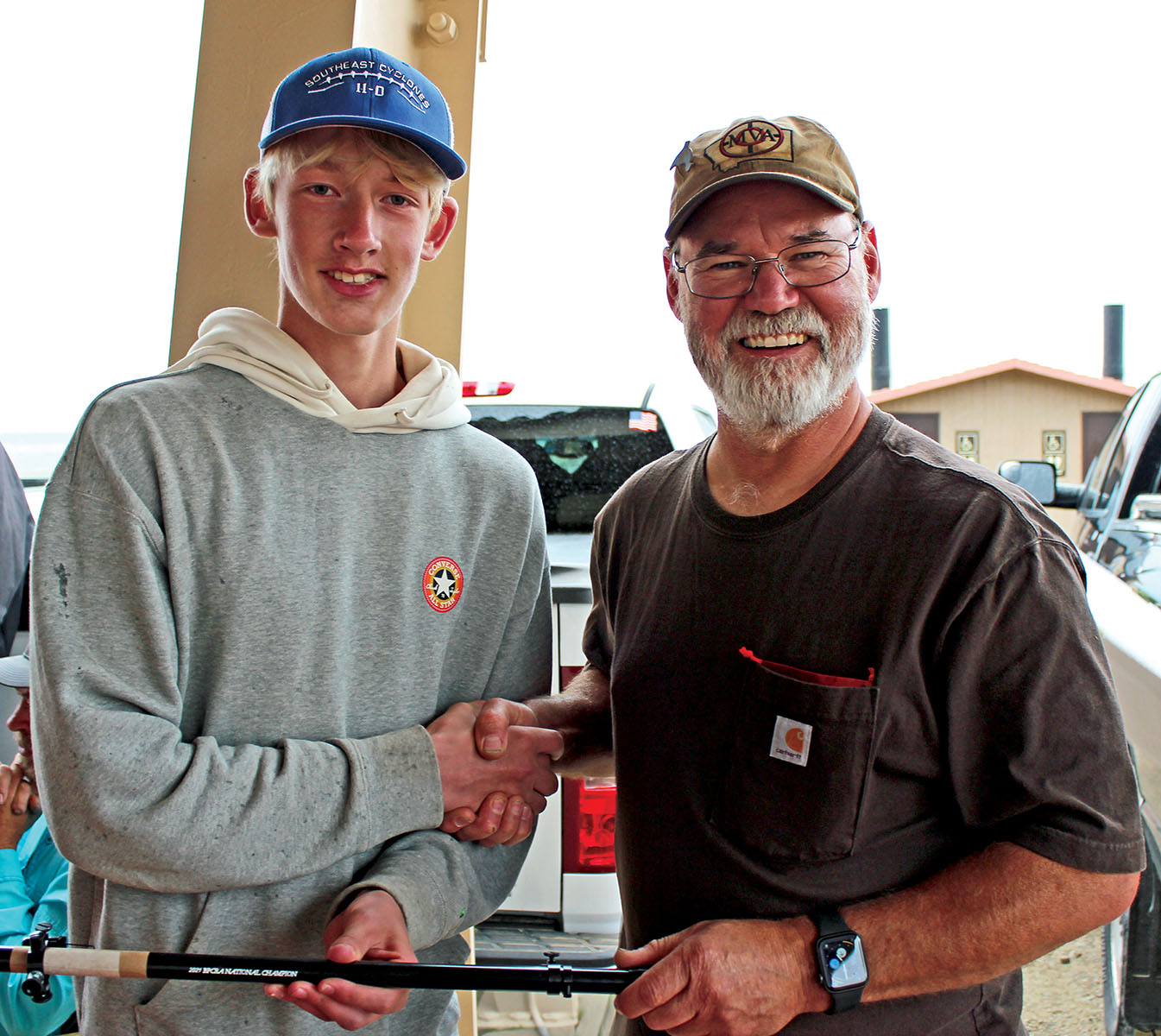 Cole Sauer won the Scope National Championship with an excellent score of 147/180, two points better than second place. For more information on the 22 BPCRA, check out www.22bpcra.com or the 22 BPCRA Silhouette Facebook page.

2021 BPCR Showdown Match
NNRA Whittington Center n
Raton, New Mexico – July 15-16, 2021
(Any sight, NRA rules, 120 shots for score)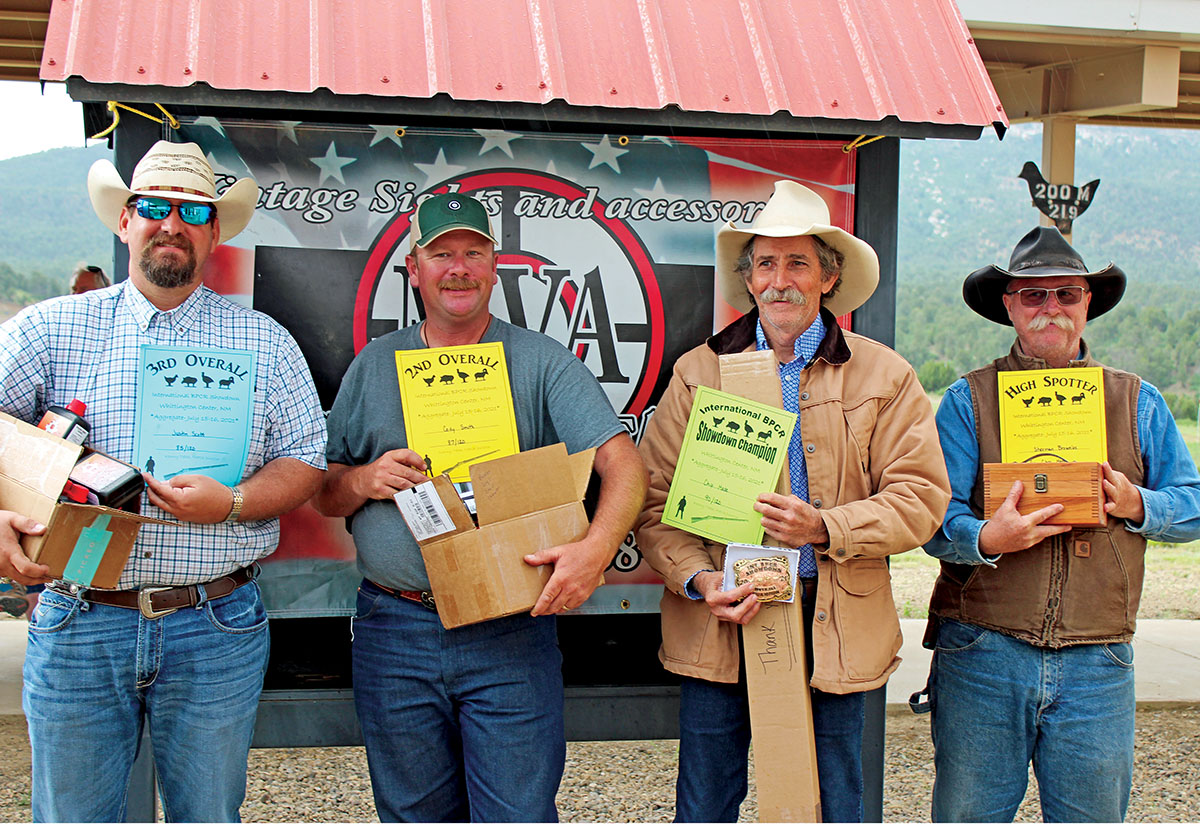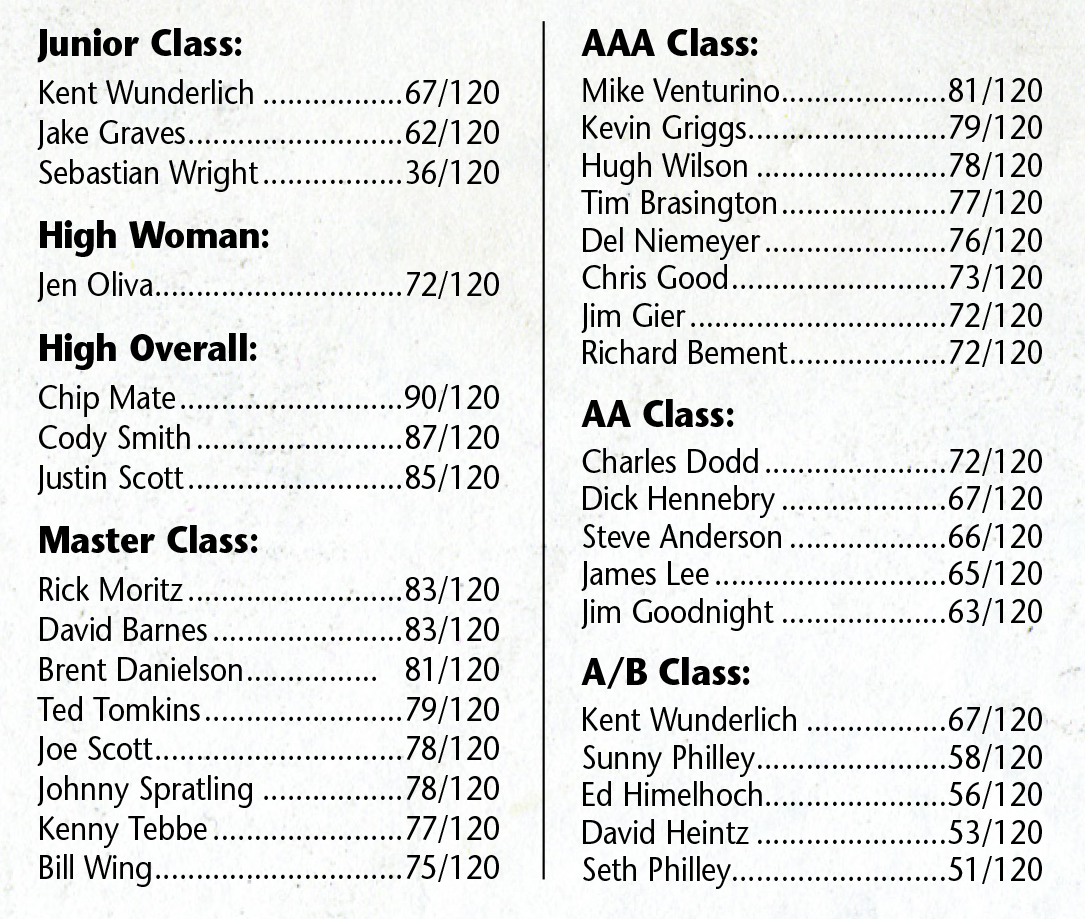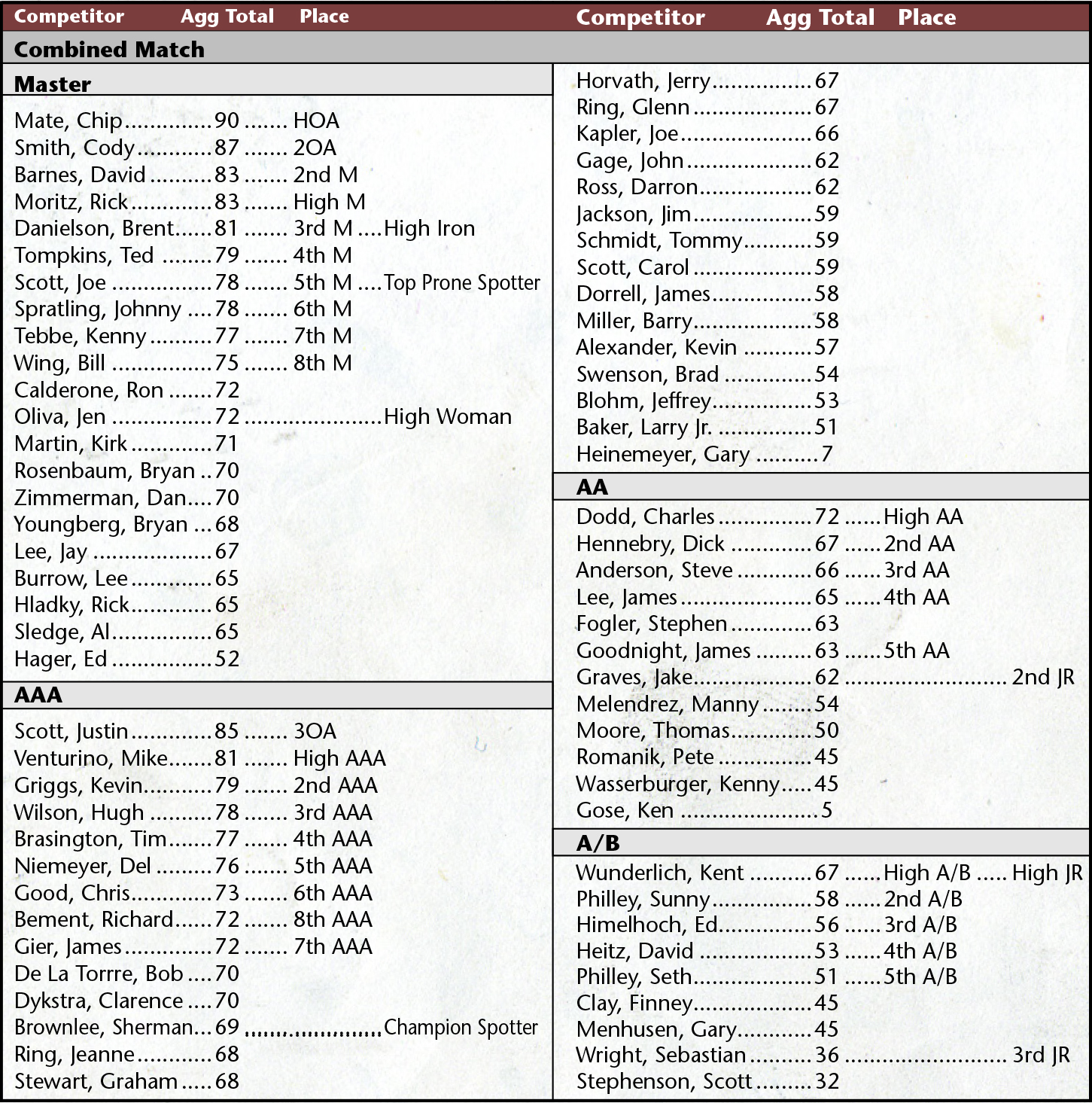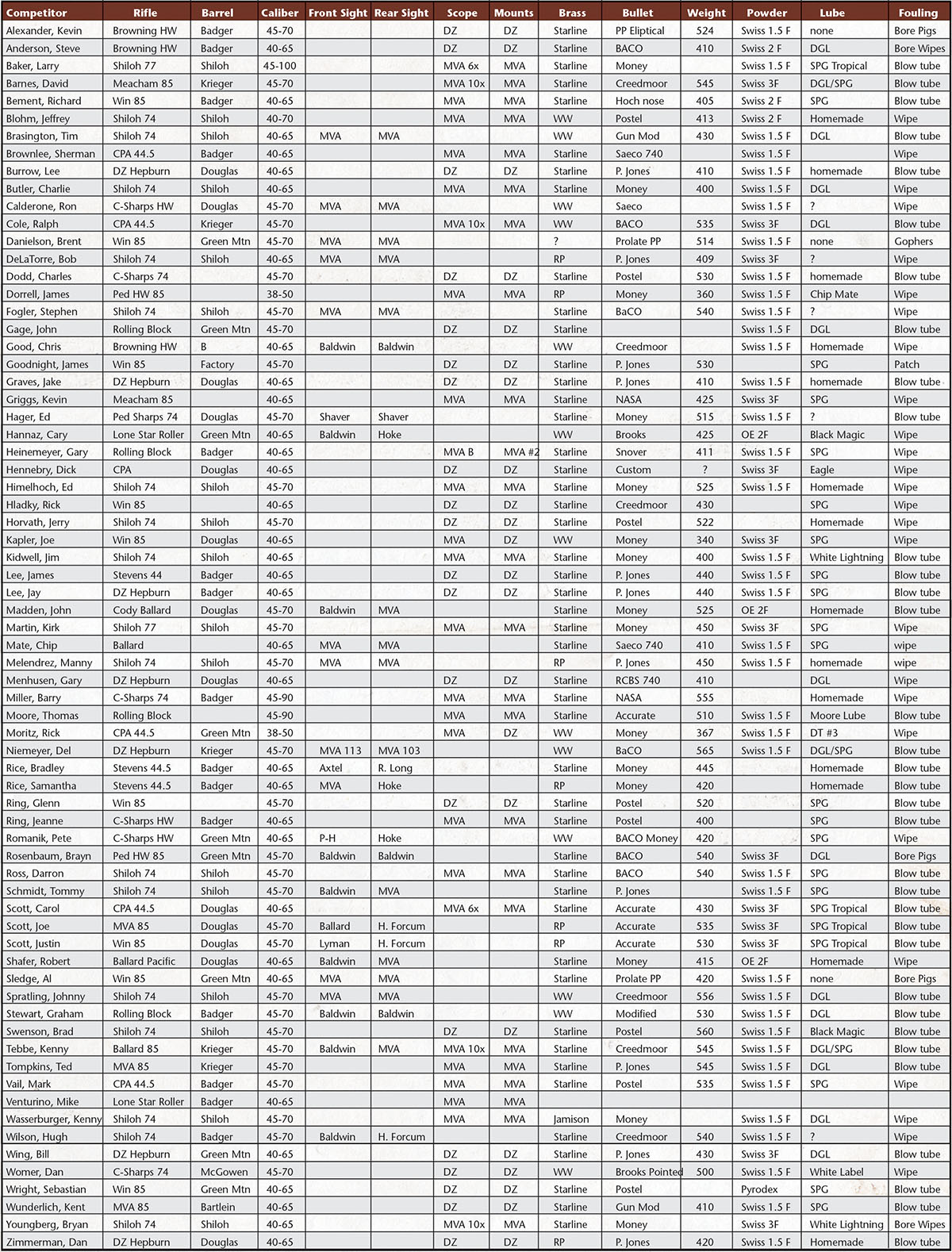 Rifle Clubs