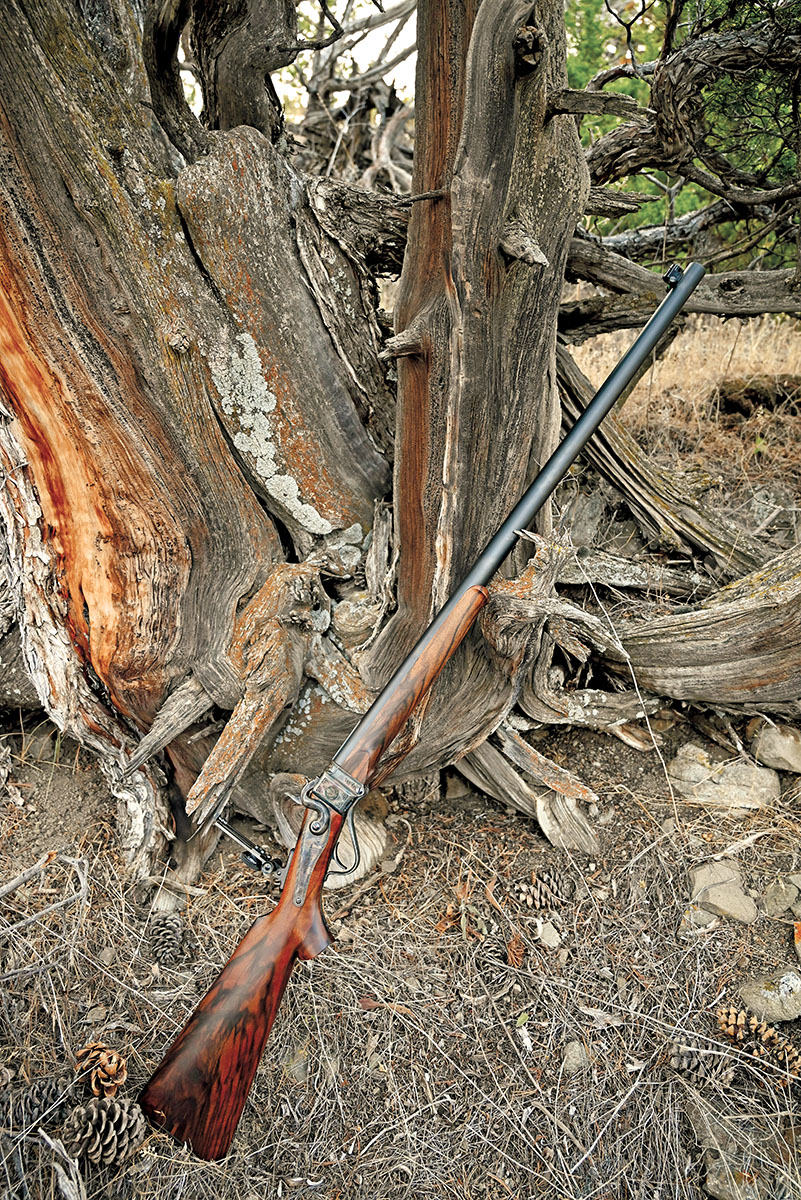 Our cover for this issue has been provided compliments of Shiloh Rifle Manufacturing and Sheryll Garbe. Thanks to Shiloh for making the beautiful firearm and to Sheryll for taking the great photograph to show it off to its best advantage.
The 1877 Sharps was by no means a prolific model of single-shot rifle, but it surely rates as one of the most elegant. Its "plainer" sister, the Model 1874, is well-known throughout the single-shot world, but the Model 1877 is relatively unknown by comparison.
If you would like to acquaint yourself further with this great rifle, check out the informative and interesting article by Steve Garbe in this issue. However, a word of warning; don't blame us if you suddenly find yourself in dire need of an 1877. If you do, however, Shiloh can scratch that itch.
Thanks to both Shiloh and Sheryll for a great cover on this issue.