In 1878, William Lyman invented the Lyman Tang Sight to correct the problems associated with sights of his day, and the Lyman Gunsight Company was born. Lyman Products Corporation continues its legacy 140 years later by employing a team, many of whom are shooters and handloaders themselves, dedicated to the goal of developing and producing products to improve the shooting and handloading experience of its customers.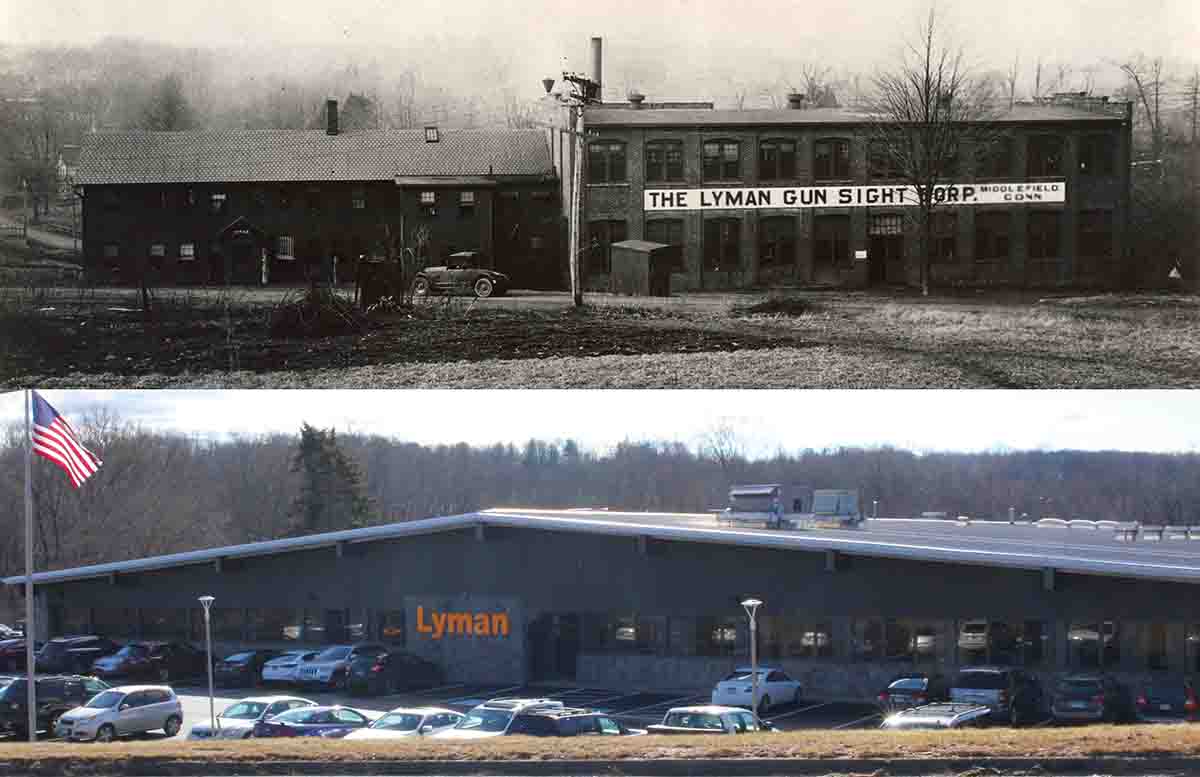 The proud tradition and history of Lyman Products began simply in the late 1800s when William Lyman, an avid outdoorsman and inventor, created a product that resolved problems with the gun sights of his day. The commonly used Vernier sights were adequate for daytime shooting, but almost useless if the lighting was not perfect. Lyman's No. 1 Tang Sight featured a small disc and a large aperture, a combination that made the thin rim almost invisible and greatly improved the shooter's ability to shoot quickly and accurately. His patented design launched the Lyman Gun Sight Company, and today, the Lyman tang and receiver sights still utilize the same principles that originated over 140 years ago to enhance both sight picture and speed of aiming.
Through the years, Lyman has continued to develop innovative products for shooters and handloaders, carrying on the legacy of William Lyman. In 1925, the Lyman family purchased Ideal handloading products that included the well-known Ideal handloading handbooks. Since then, Lyman handbooks have become known as the "bible" of handloading, and are considered the most trusted source for data. Lyman released its Reloading Handbook, 50th Edition in 2016 that contains new, modern handloading data to service current and future handloaders. It continues to be the most respected and sought-after source of expertise. Always keeping abreast of current trends in the shooting sports industry, this year Lyman addresses the fast-growing sport of Long Range Shooting and the specific handloading challenges that it presents in the new Long Range Precision Rifle Reloading Handbook.
Lyman reloading kits, presses and dies have provided generations of handloaders with all the high-quality equipment needed to start handloading and to pass down this hobby to the next generation of shooters. In conjunction with the 140th birthday in 2018, Lyman has released a new line of handloading presses and kits. This line features a press for every need, from the Ideal C-Frame press that is perfect for beginners or as a companion press for experienced handloaders, to the Victory Single Stage Press and the All-American 8, the only eight-stage turret press on the market. All of these presses are proudly made in the U.S., and feature solid cast-iron bodies with all the features and quality that customers have come to expect from Lyman products.
Over the years, Lyman has acquired several other brands to address other needs of its shooting audience. In 1996, the world-renowned Pachmayr brand came on board, bringing leadership in recoil pads and handgun grips. TacStar joined Lyman in 1997 to improve the company's offerings for tactical and law enforcement markets. Introduced in 1999, Butch's Bore Shine took the competitive shooting market by storm, and by 2000 was in such demand that Butch joined forces with Lyman Products to promote and distribute this impressive gun-cleaning product to shooters worldwide. The patented line of A-Zoom precision metal snap caps was originally introduced to the market in 2000 and joined the Lyman family in 2002 to meet the growing demand for high-quality training rounds for shooters, hunters, law enforcement professionals and the military. Peterson Instant Targets, the originator of the adhesive fluorescent target, joined Lyman as Targ-Dots in the early 1990s. Trius Traps had already established an enviable 45-year reputation before it became a Lyman brand in 2003. Lyman and its stable of brands continue to place the greatest emphasis on input from its customers and staff of shooters to create and provide innovative products for our sport.
"Brands That Perform" means something at Lyman. Performance means more than just getting the job done. It means delivering value while advancing technology. Most importantly, it means listening to the needs of shooters and handloaders. In fact, the development of products is most often directly linked to the feedback Lyman gets from customers and retailers who supply them. Whether pioneering the use of digital technology in handloading tools or reintroducing antique calibers and bullet moulds, Lyman continues to improve and innovate the tools and accessories used by serious shooters and handloaders.
Lyman is proud to be celebrating 140 years in the shooting industry and looks forward to many more years to come. Visit lymanproducts.com or call 1-800-225-9626.