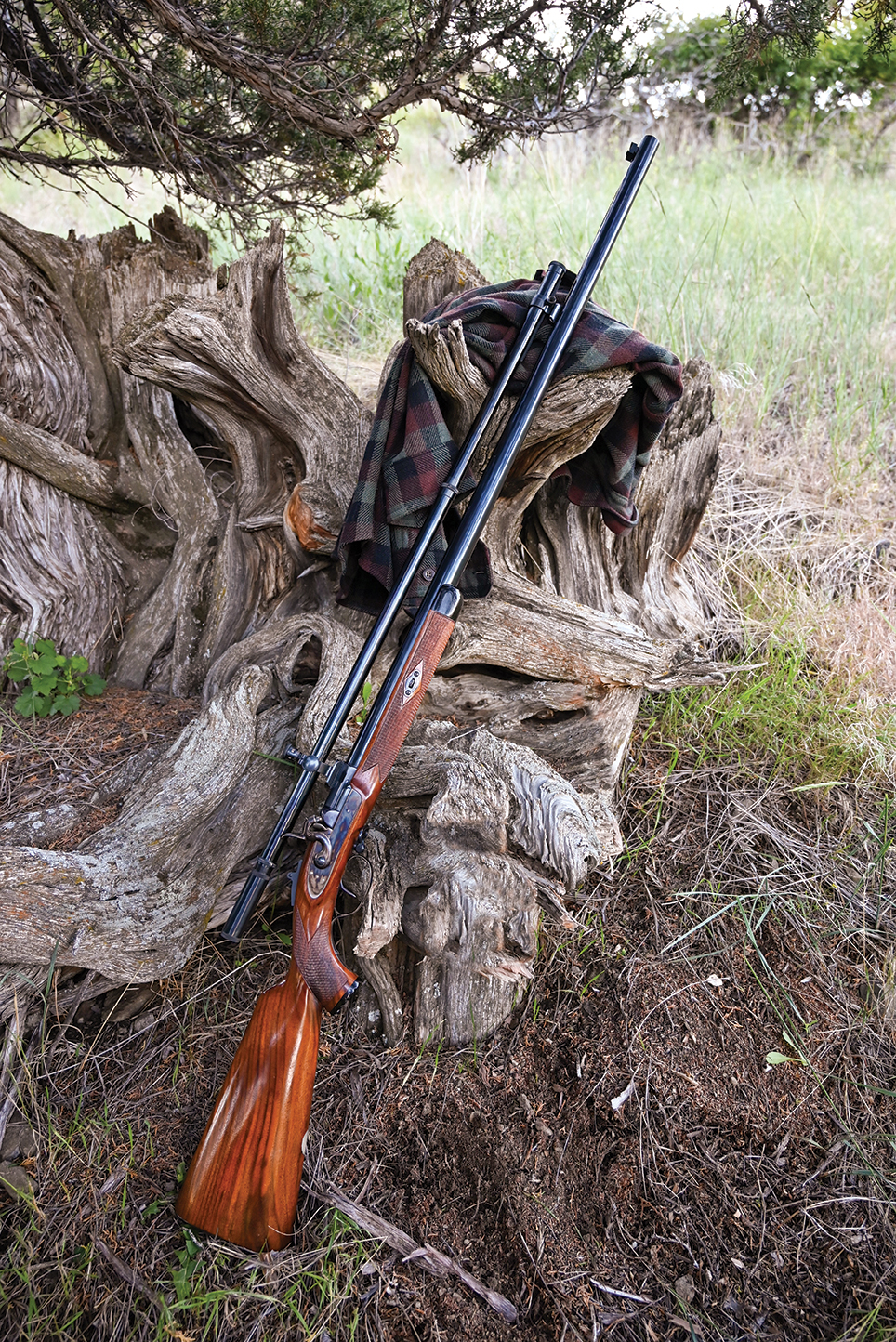 A fine telescopic long-range rifle in the form of a .45 Pedersoli-Gibbs adorns this issue's cover. Our thanks to Robby Robinson, who provided the rifle for our review and discussion. Sheryll Garbe was responsible for the excellent cover shot and article photography.
Since its introduction, the Pedersoli Gibbs has shown to be an accurate, reliable and affordable muzzle loading rifle for long range competition. Available in a variety of calibers and configurations, it can also serve as an efficient short-range or hunting rifle.
Check out the review in this issue for more information on this excellent firearm.