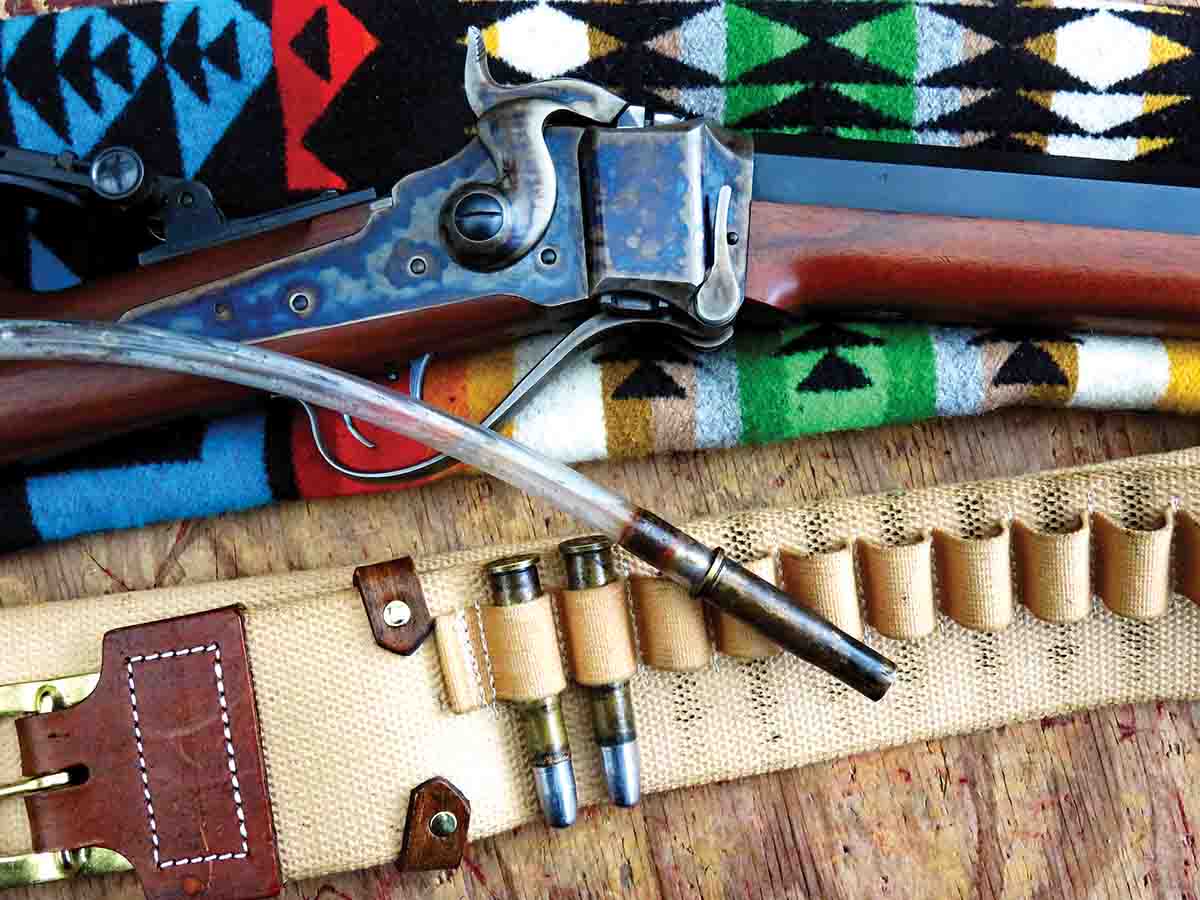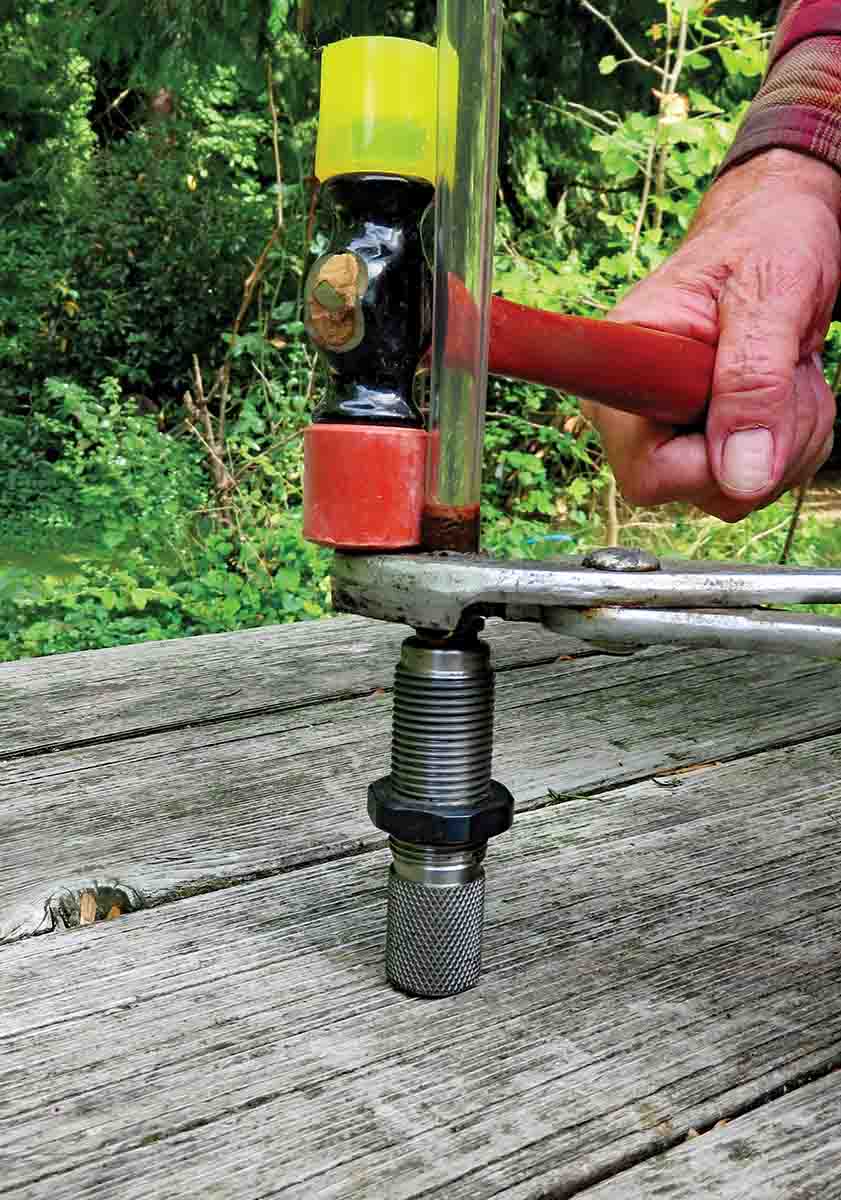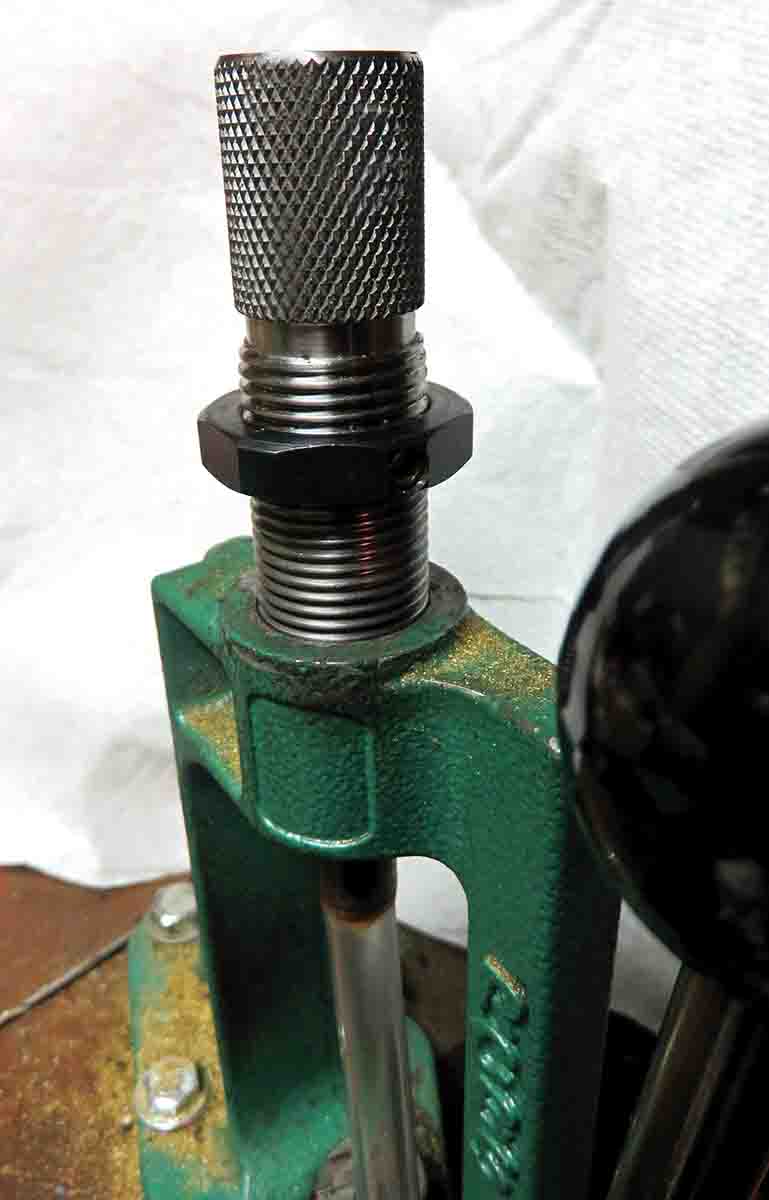 Have you ever stepped on your blowtube? It seems somehow that always happens to my blowtubes, or they get disfigured and "out of round" one way or another. One way to fix that is to just get a new one. Buffalo Arms Company has them available in almost every size. Even so, it might be necessary to resize that deformed blowtube so it can be used some more.
By now, you might have guessed that I've resized a couple of them and here's how I do it. We generally all have reloading dies for the guns that we use blowtubes with, so we aren't short on equipment. That equipment just needs to be used in a different way because unless we take the tube away from the brass casing, we can't get the brass piece of the blowtube into the shellholder.
So, rather than try to take the blowtube apart, I take the sizing die with the decapping pin removed (for my .44/77 in this case) and set the die upside down on a hard surface. My "hard surface" in this case was an outdoor table because we don't want the hard surface to be harder than the steel reloading die. Then, lubricate the blowtube with case lube so it won't be stuck in the die. Use a large pair of pliers to "reach around" the plastic tube at the back of the case, start the case into the sizing die, then use a soft-faced hammer to tap on the nose of the pliers, using the pliers as a transfer bar, to drive the case into the sizing die. The case usually doesn't need to go all the way in.
The next problem is getting the case back out of the die. It is best to have something that can hold the die rigidly and the best thing I've had on hand was the bench-mounted loading press. "Thread" the plastic tube down into the press, then turn the die into the threads as usual. You'll need to keep turning the plastic tube as well, but quickly enough, the die will be threaded into the press far enough to hold it firmly. Then take a driving pin of some kind, I've used a screwdriver that can go down through the die and rest on the inside of the case at the bottom. Use that soft-faced hammer again and simply tap the blowtube case out of the die.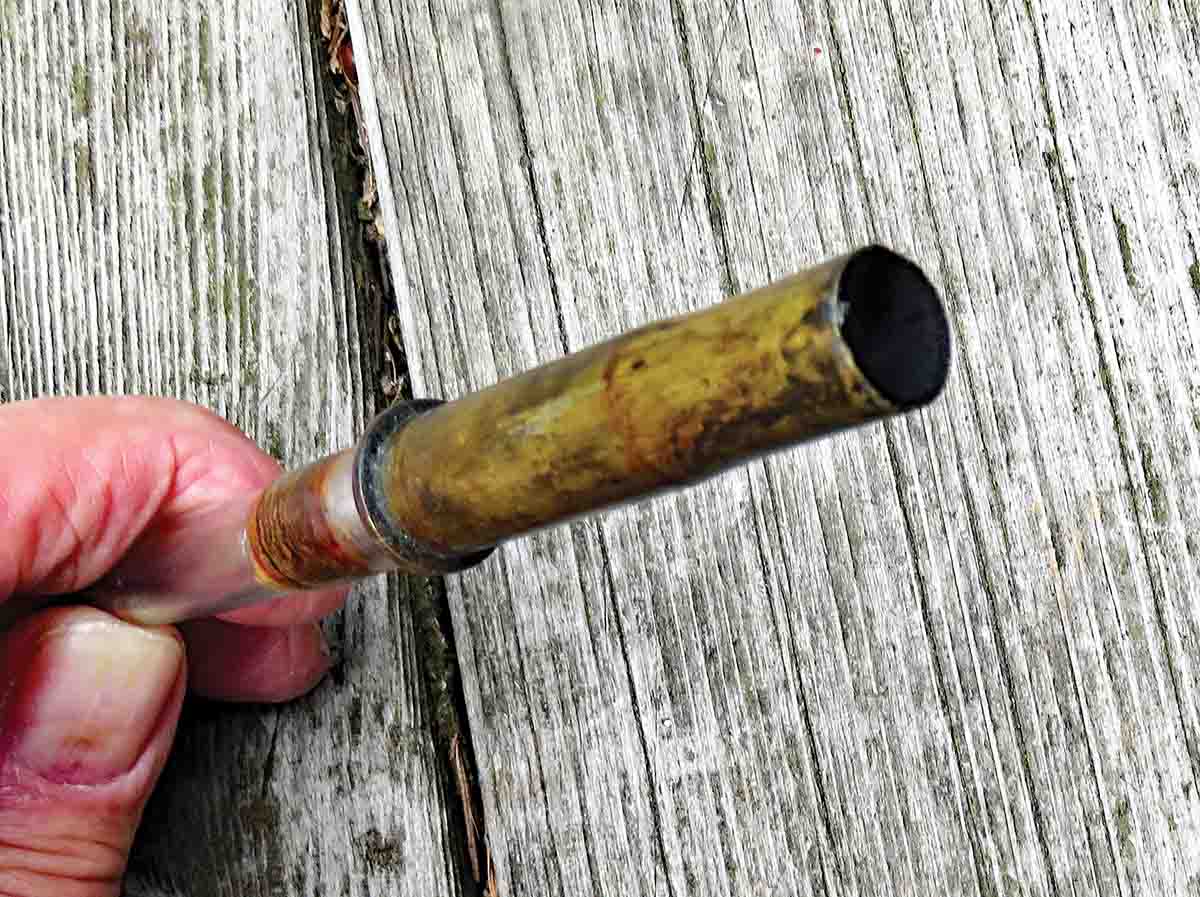 The blowtube should be resized and ready to be used again. Yes, the neck of the blowtube's case might be slightly undersized now, but I don't think that matters a whole lot. What is more important is that the damaged blowtube, which might not have been useable because of the damage it had received, can once again be inserted into the chamber of the rifle and used the way it was intended.