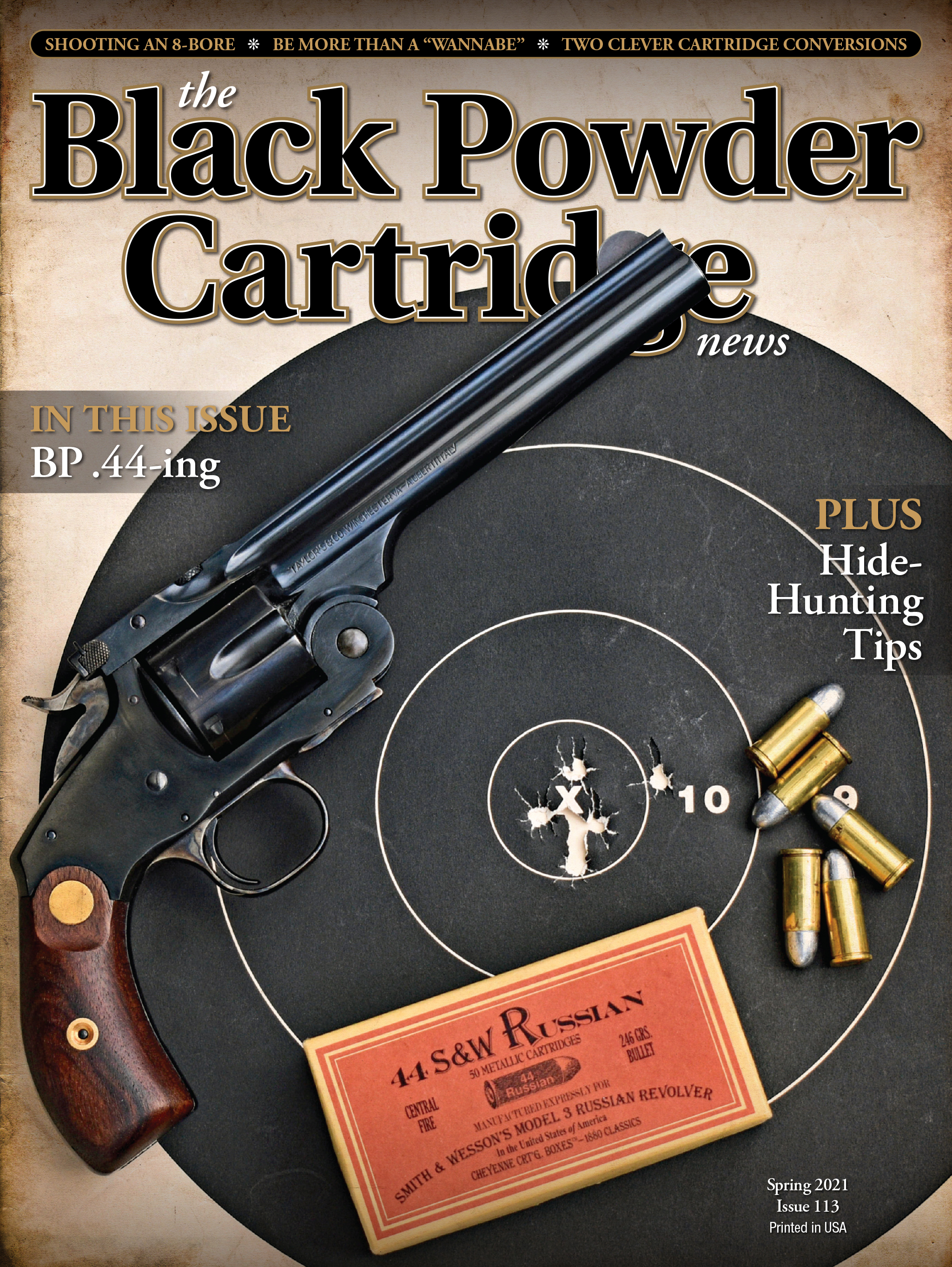 Our cover photo for this issue comes from Mike Nesbitt and Jerry Mayo. Mike was responsible for the excellent target and Jerry took the great photograph.
For those interested in the particulars, Mike shot the target at 30 feet (two-handed) using his .44 Smith & Wesson reproduction revolver made by Uberti. The load was a 245-grain bullet from a Lyman mould (429184) pushed by 18 grains of Olde Eynsford, lit off with CCI Large Pistol primers all in a case by Starline.
The guys in the Capital City Rifle & Pistol Club in Olympia, Washington, have been making a specialty of shooting .44 revolvers. Read Mike's story inside to see exactly what they've been doing and how they are doing it.
Thanks Mike and Jerry for a great cover!