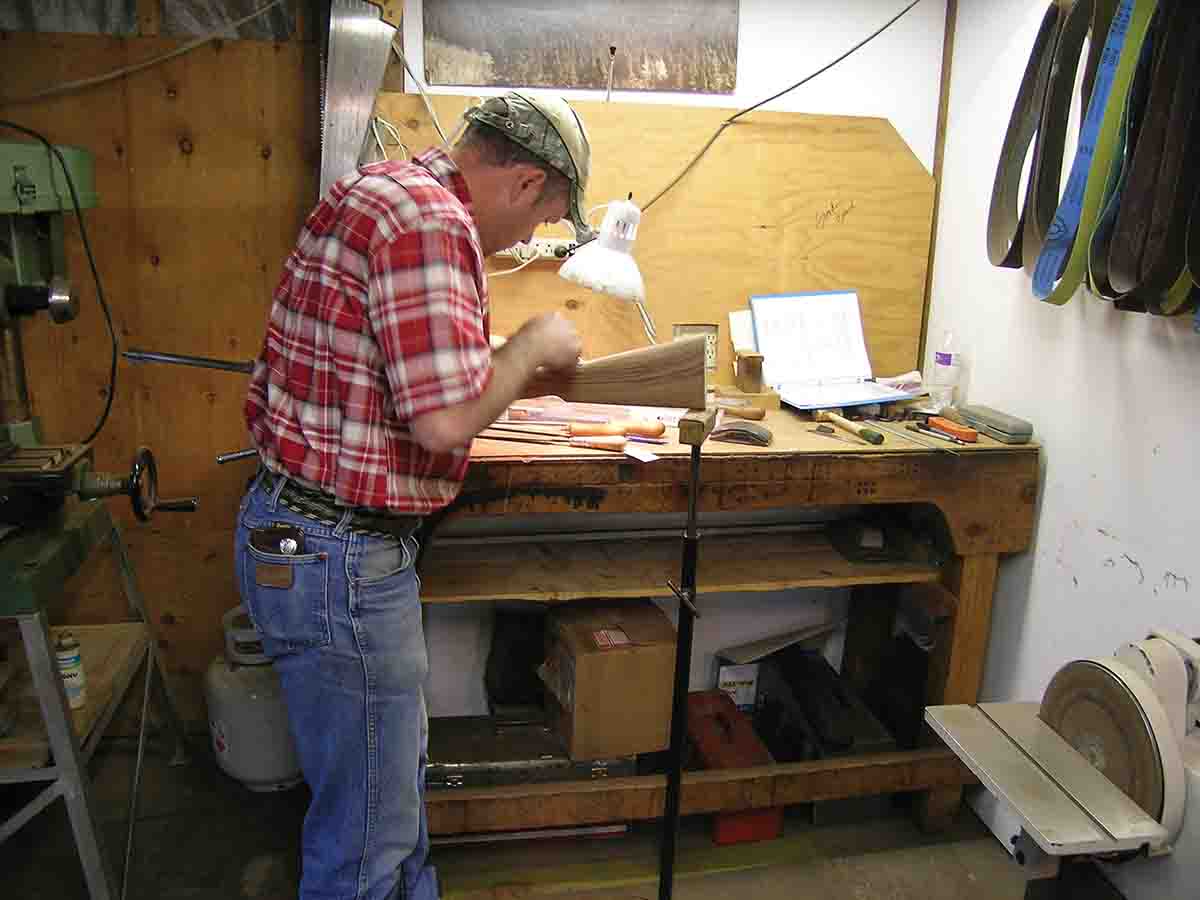 Gunsmithing in general, and "best quality" gun work in particular, has a pretty steep learning curve. In days gone by a young man apprenticed himself to a master gunsmith and over the course of several years learned the trade, at least to the point that he could hang out his own shingle. However, being technically trained in the art of gun building, it still took many years of practical experience before the young gunsmith was recognized in the trade as truly a master craftsman.
Many gunsmiths these days are often self-taught through the simple "trial and error" method. This is a slow and particularly frustrating way to become a competent workman. Learning from mistakes can also be very costly as good stocking wood and premium barrels are not given away. Having someone present that has already made the errors and can show the correct technique would be a huge asset.
Where there is a need, someone usually steps in to fill it. This is the case with our good friend and master gunsmith, Steven Dodd Hughes. Steven has recognized that many amateur gunsmiths would be quite willing to pay for the knowledge that Steven has acquired over his many years as a professional 'smith. This is a simply a win-win for both parties. I can tell you from personal experience that having someone on hand while you are attempting a stocking or metal working project greatly speeds the learning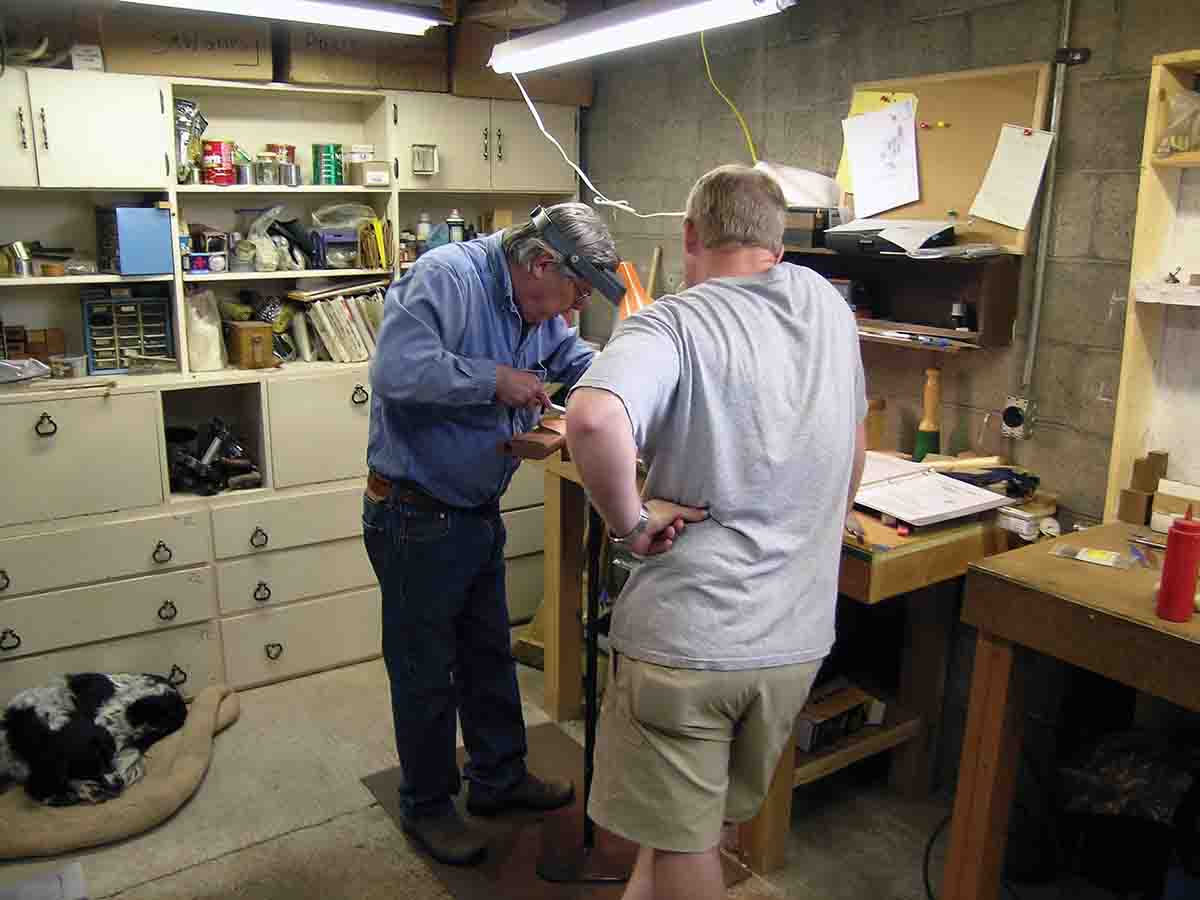 process, while also resulting in a finished product of much higher quality.
Steven has started offering clinics on both metal work and stocking, hosted in his own shop. There are classes on metal finishing, rust and nitre bluing, as well as stockmaking, all overseen by Steven. These are small, nearly one-on-one affairs where you can maximize the learning process and spend your time very efficiently while learning from a master in the gunsmith's art. The Metal Finishing class will include how to file and draw file to achieve super surfaces and begin polishing, applying, rusting, boiling and the carding of gun parts. The completion of metal finishes and preserving them is also covered. The Basic Gunstocking class teaches how to inlet and install all metalwork, plus shaping the stock to be ready for sanding. The Advanced Stockmaking class teaches rough shaping a stock from the blank which has had the metalwork pre-inlet.
Steven is currently booking three classes as of this writing for 2019. They fill up early and Steven generally takes only four students per class. Cost is $1,650 for the week-long class (Monday through Friday) and lunch is provided.
This is simply a great opportunity for anyone interested in learning the gunmaker's art from a recognized master. Contact Steven (406) 222-9377 or email sdh@montana.net to secure your spot for 2019. You won't regret it.