American Rifle Sights By Tom Rowe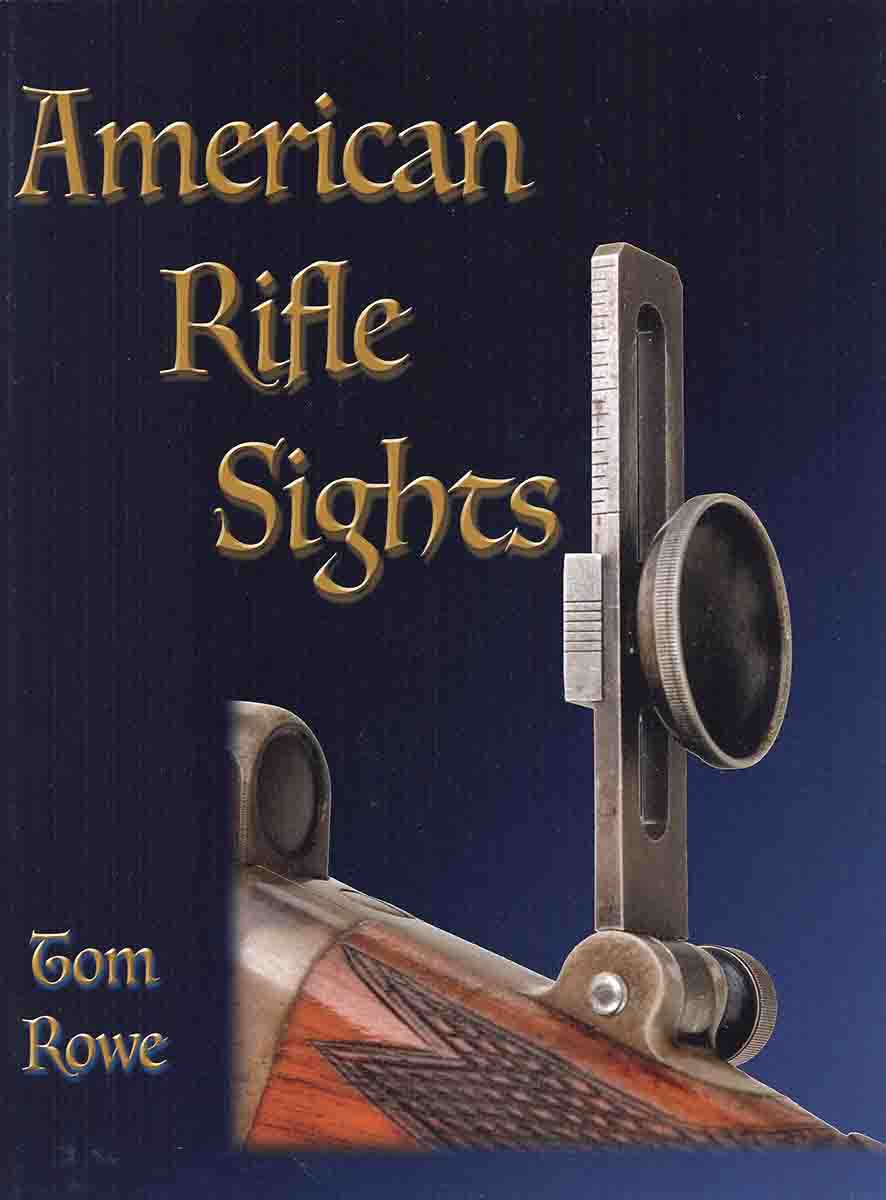 Who among us has not wished for more information on irons sights since the publication of Nick Stroebel's two books titled Old Gunsights and Old Rifle Scopes?
Vintage catalog cuts and reprints are one thing, but Tom Rowe's new book, American Rifle Sights, now provides us with marvelous, detailed, and sharp photographs of many of these old sights, as well as a lot of new ones we have only heard about but never seen before. I'm speaking of detailed images of the "other" rack and pinion tang sight manufactured by H. Hammond or the Harris Sight Disc seen so often in Shooting and Fishing magazine. Tom's book also has detailed images of the various versions of the Farrow tang sight. There's a very nice reproduction of the James W. Carver catalog as well as actual photos of various J. W. Carver tang sights and globe sights, including some very original ideas regarding the shape of globe-sight inserts!
Here's a list of the chapters:
• Chapter 1: History and Background
• Chapter 2: Ballard and Marlin
• Chapter 3: Colt
• Chapter 4: Maynard
• Chapter 5: Peabody
• Chapter 6: Remington
• Chapter 7: Savage
• Chapter 8: Sharps
• Chapter 9: Stevens
• Chapter 10: Wesson
• Chapter 11: Whitney
• Chapter 12: Winchester
• Chapter 13: Carver
• Chapter 14: Freund
• Chapter 15: King
• Chapter 16: Lyman (Early)
• Chapter 17: Marbles
• Chapter 18: Small Makers
• Chapter 19: Sight Adjusters
• Chapter 20: Telescopic Sights
• Chapter 21: Patents
As an illustration of the content, Chapter 18 details sights manufactured by smaller concerns like Adirondack Arms, Armstrong, Beach, the windage adjustable rear barrel sight used on the Brown Military Creedmoor and a sight designed to swing sideways to facilitate cleaning the bore by Charles Bunge. The chapter also includes sights by the Canadian Tool and Specialty Co., Ltd., Evans Repeating Rifle Company, Dockendorff, Fisher and Bennett, O.D. Hapgood, Hart, the Martin More Light Sight and even a windage adjustable globe front sight by William Maynard, who advertised in Rifle magazine. Chapter 18 is where you will find the Hammond and Harris information mentioned above, as well as the Farrow sights, Walter Cooper sights and many others.
American Rifle Sights covers the majority of sights manufactured between the 1870s and World War II, but modern sights are not included. The book is 380 pages of sharp, detailed images of not only iron sights, but cased sights, telescopes, telescope cases, telescope mounts, patent information and more by the following manufacturers: Ballard, Farrow, Maynard, Peabody, Remington, Sharps, Stevens, Winchester, King, Marbles and Lyman to name just a few.
If you are even remotely interested in tang sights, windage adjustable front sights, globe sights, barrel sights, common sights, not-so-common sights, unheard of sights and just plain odd sights – this book needs to be in your library. Price is $79.00 plus $6.00 postage. Check or money order only. Canadian and International postage extra. For more information or to place an order contact: Tom Rowe, P.O. Box 207, Sugar Grove, VA, 24375. Email: Rowebooks1@gmail.com or phone: (276) 783-8037.

- Leo J. Remiger

Winchester Model 1895 - Last of The Classic Lever Actions
By Rob Kassab & Brad Dunbar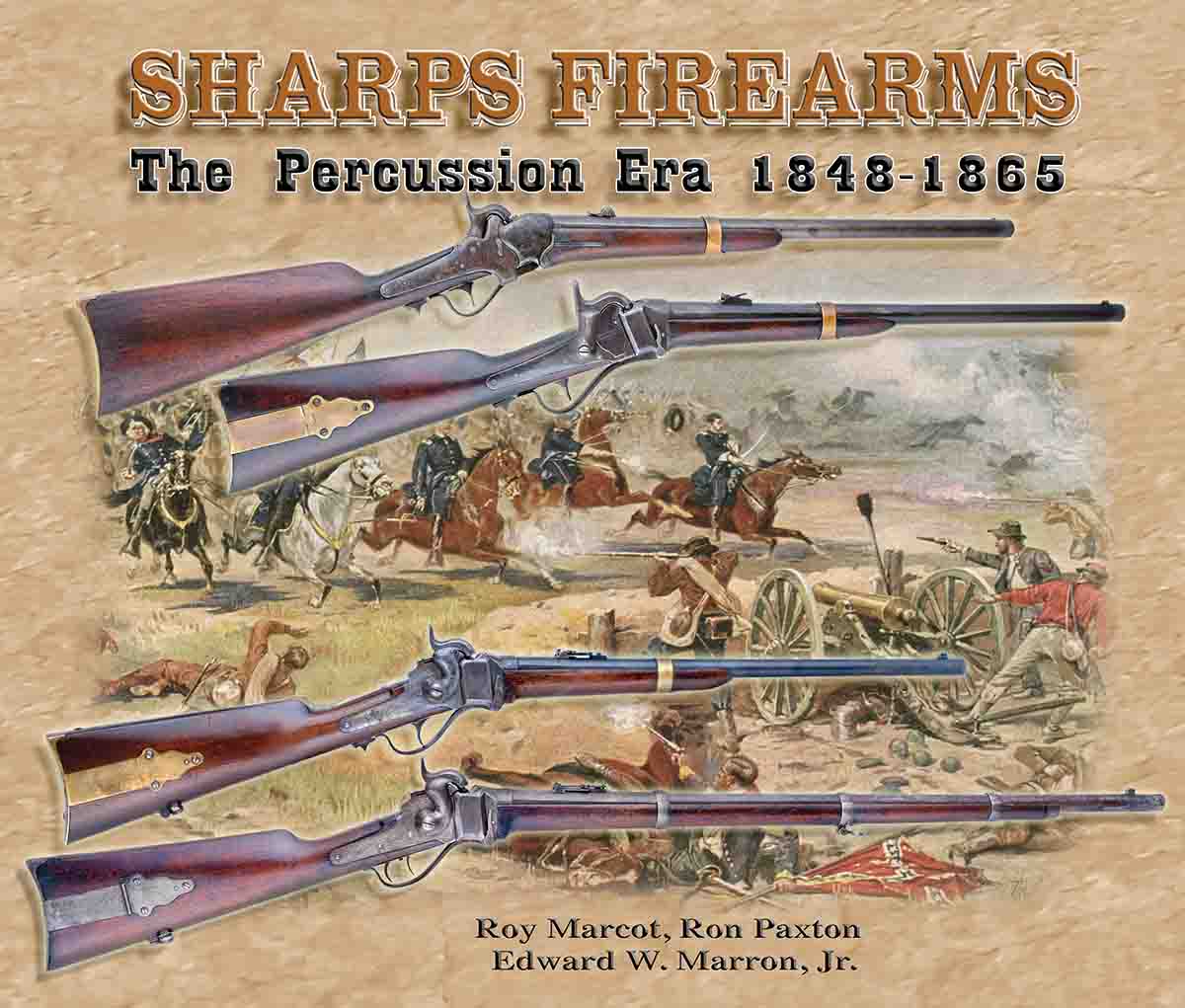 Once again, I'm delighted to be given the privilege of telling you a little about this new book; although saying "just a little" about it will be very difficult. Yes, I said something similar to that when I reviewed Volume II of this yet unfinished four-volume set about Sharps firearms. And keeping my words to a minimum will be even harder this time because this new volume is more impressive, and perhaps more interesting than the previously reviewed Volume II.
Volume I of Sharps Firearms is subtitled The Percussion Era 1848 – 1865. To say that this is an interesting part of the Sharps story is putting it mildly. It is very interesting, from the first handmade rifle, which the Sharps patent started with, to the rather special Model 1859 rifles sent to Colonel Hiram Berdan for his sharpshooters. Of course, there is a lot more mentioned than just that, and illustrated with fantastic color photos, this book covers all of the percussion Sharps arms, rifles, pistol and shotguns.
This volume has 440 pages nicely divided into 19 chapters. Chapter 1 is about the beginning of Sharps firearms, with information about Christian Sharps and his work as a gunsmith. The Sharps rifles went along the stepping stones of evolution and those changes are covered in real detail. Chapter 8 is where things get very interesting for me and that is about the Model 1852 Sharps, the first of the slant-breech models. Covering the slant-breech models continues through Chapter 12. Of personal interest to me is the Model 1853 Sporting Rifle in .44 caliber that was owned by George Armstrong Custer.
The straight-breech Sharps firearms are next, starting with the Model 1859 Military Carbines in Chapter 13. Each version of the Models '59, '63 and 1865 Sharps are covered individually and also included are the Confederate copies of the Sharps breechloaders. Rather complete information is included about the accessories and attachments for these rifles, from the bayonets to the bullet molds, as well as the paper and linen cartridges. The text is always supported with color photos, sometimes of things we might not see anywhere else.
My review, so far, only covers what is inside this new book. The outside of this book, if we might judge the book by its cover, is equally impressive. It's a big book, measuring 12x10 inches and with over 400 pages, it weighs 6 ½ pounds.

Sharps Firearms, Volume I most certainly covers the entire percussion era of the Sharps breechloaders. The book, which is in hardcover with dust jacket, retails for $100.00 plus $10.00 shipping and handling. For more information call Roy Marcot at (520) 906-0716 or email roymarcot@msn.com.
Books can be ordered directly from the authors, which will include an autographed plate. Make checks out to: Northwood Heritage Press, and mail to: Roy Marcot, 12655 E. Horsehead Road, Tucson, AZ 85749.

(Shortly before deadline, we received our copy of Sharps Firearms: The Percussion Era 1848-1865 by Roy Marcot, Ron Paxton and Ed Marron, Jr. Not to steal any thunder from Mike's excellent review, we will simply add that if you are interested in firearms history generally or percussion Sharps rifles in particular, buy this book. It is an uncommonly good value given the extensive information presented on both the firearms and their accoutrements as well as being a delight to read. Exceptionally well done, it is absolutely a comprehensive reference work. You can never have too many gun books, especially of this sort. Many thanks to Marcot, Paxton and Marron for yet another excellent volume on Sharps firearms. - SPG) - Steve Garbe
Winchester Model 1895 - Last of The Classic Lever Actions
By Rob Kassab & Brad Dunbar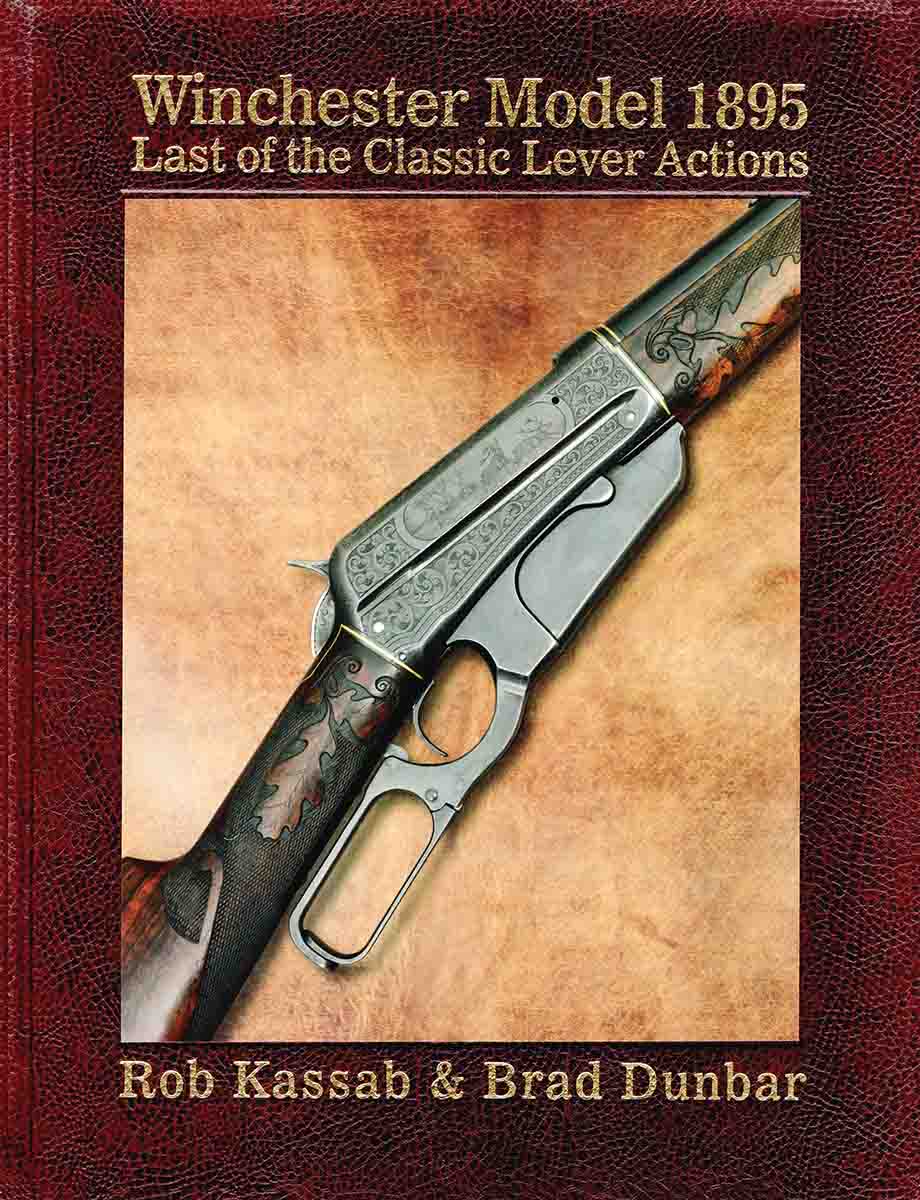 The title of this excellent new book by Kassab and Dunbar says it all; the Model 1895 Winchester was really the last of the classic lever-action rifles. The 1895 was indeed a "transition" firearm that saw big changes in the firearms world and had a successful career not only in America but all over the world. Chamberings in the Model '95 ran the gamut from black-powder cartridges to smokeless, high-velocity rounds. If I've piqued your interest in learning more about the Winchester Model 1895, then you are in luck. This new book by Rob Kassab and Brad Dunbar will answer every question you could have about the rifle. I thought I was pretty well-versed on 1895s but found out that I merely knew enough to be dangerous. There is much more to the '95 Winchester story than I would have imagined.
Fortunately, Kassab and Dunbar have done an excellent job in telling that story. From the genius of John Browning and William Mason to standardized and custom production at Winchester, reloading tools, military contracts, accoutrements such as slings and bayonets, and of course, the Theodore Roosevelt connection . . . all are covered in this comprehensive book.
My own interest in Model 1895s has always centered around the musket contract that was done with Russia for the first World War. The '95 was one of the very few lever-action rifles to serve in a major conflict when the world had almost universally gone to bolt-action rifles for their armies. The authors have also included much information on the Winchester's role in the various revolutionary conflicts south of our border along some really great vintage photos. In fact, one of the biggest things that I enjoyed about this book was all the peripheral information and excellent historical photographs connected with the Model 1895. Of course, the information presented about the Roosevelt expedition and its firearms is extremely interesting. All this makes for an exceptional and informative reference book that really needs to be in your gun library.
Published in the United States (which I consider to be another plus) and bound in leather, Winchester Model 1895 is more than worth the price of $79.99 plus shipping and handling. Available from Buffalo Cove Publishing, you can purchase your copy by contacting them at 1895book.com. It is also available at Wet Dog Publications, 5603-B West Friendly Ave., Suite 166, Greensboro, NC 27410. Check out their web site at wetdogstore.com or phone: 336-394-4138. It's a decision you won't regret. However, make sure that when it arrives you've got a fresh pot of coffee on the stove; you won't be able to put this book down!
- Steve Garbe
The Practical Guide to Long Range Shooting By Nathan Foster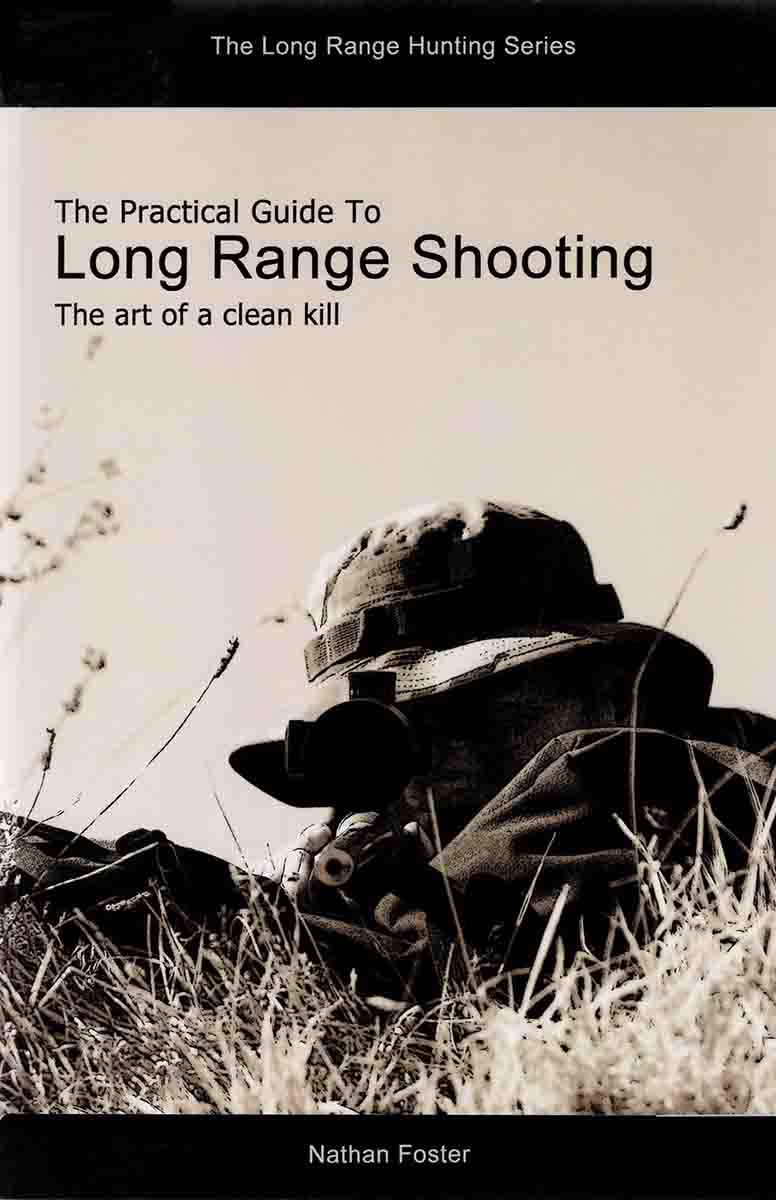 Before you, dear reader, remind me that this a publication dedicated to black-powder firearms, let me say that many shooting techniques are the same, no matter if it is a Sharps .45-70 or a Remington .308 that you are using. If anything, technique related to minimizing rifle disturbance during recoil is more important to the Sharps rifleman than his modern counterpart. So, given that we now agree on that, let me introduce you to Nathan Foster and his book, The Practical Guide to Long Range Shooting.

Nathan is a New Zealander who has spent the greater portion of his life researching the ballistic requirements, bullet performance and shooting techniques required for the successful and efficient killing of big game. "Successful and efficient" also means "clean" as the subtitle of Nathan's book is "The art of the clean kill." As hunters, we should always be interested in a clean kill. Nathan's book focuses on exactly that.
Nathan has spared no sacred cows when doing his research into what exactly is needed from a rifle and rifleman to efficiently harvest big game. He is definitely not a "keyboard expert," as Nathan's opinions and recommendations come from personal experience and research. His book reflects that experience, and he makes no apologies to those who may be offended. I found his writing to be refreshingly straight-forward and his recommendations spot-on.
Of particular interest to me were his discussions on field-shooting technique. Ultimately, all our rifle matches should add to our ability to expertly handle a rifle under any circumstance, whether it is off the bench in target shooting or in the field after game. Our ultimate goal is to be a well-rounded and expert rifleman.

When I started to read The Practical Guide to Long Range Shooting I was hooked after digesting the first sentence in the opening text entitled "Range Work." That sentence read… "Entertain this – Everything you think you know about shooting technique may just be complete BS." This sets the stage for the rest of the book, which discusses everything from the fundamentals of good shooting to cheek weld to trigger control and follow through. There are real-life recommendations on hunting equipment, shot placement, field dressing, wind drift . . . well, I think you get the idea. I would call this book the best "primer" for the novice as well as experienced hunter that I have read in quite a long while. If you are seriously considering hunting big game with any rifle, modern or vintage, I would highly recommend that you read this book before taking to the field.

The Practical Guide to Long Range Hunting is soft cover, 470 pages and is priced at $34.95. It is also available as an E-Book for $29.95. To order a copy, contact Nathan at ballisticstudies.com. When you are there you will notice an interesting forum, an online store with many other excellent books and supplies for the serious rifleman, as well as an incredible "knowledge base" on rifles and cartridges. Enjoy. -Steve Garbe