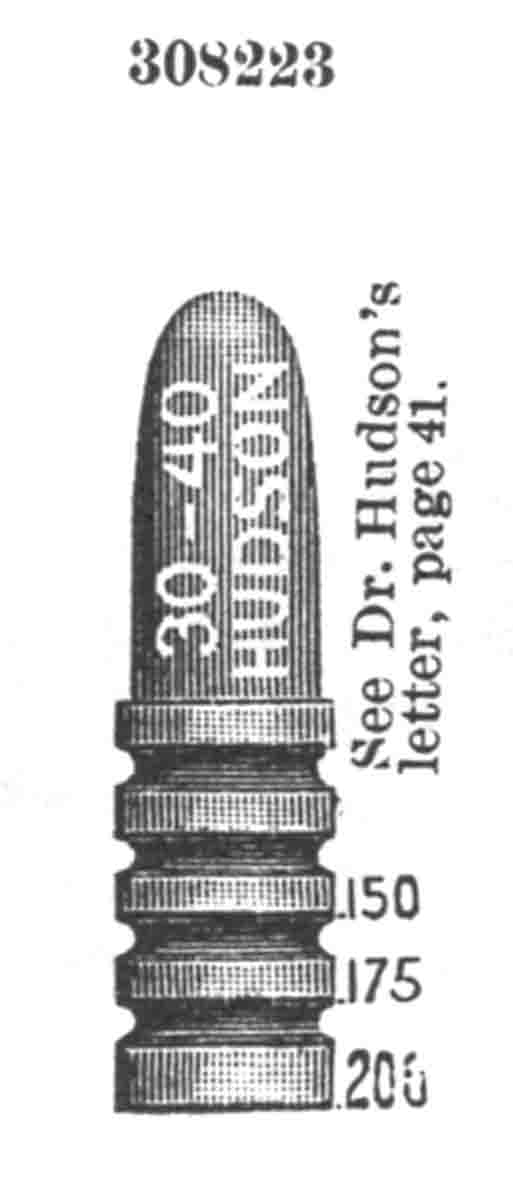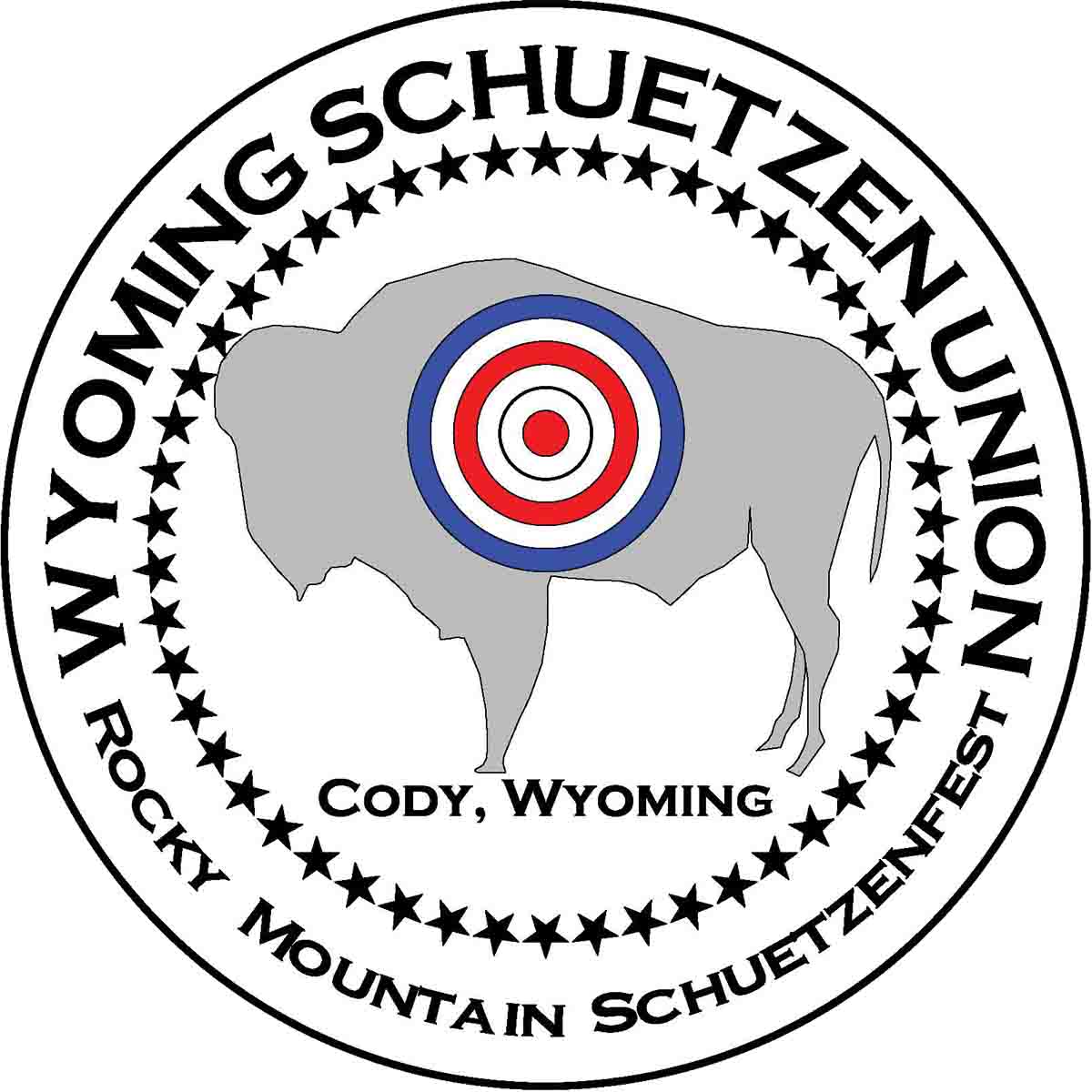 Once there was a time when an innovative person could present to a manufacturer their idea, possibly inviting their groundbreaking article into the merchant's catalog. A number of 1910-era shooting notables – some with familiar names yet – submitted novel bullet designs to Ideal Manufacturing Company's John Barlow that might merit inclusion into the "Ideal Man's" famous Ideal Handbook. Barlow had seldom strayed from his own standard, though somewhat generic bullet designs, but recognized the benefit of being receptive to fresh thought. The proposed bullet designs, successful in small circles, were decided departures from the Ideal norm. A disproportionate number of new ideas came from a single source – the ranks of the elite Manhattan Rifle and Revolver Association.
The club was organized by Dr. Walter Hudson in 1896. By the fall of 1898, the clubhouse was nearing completion on the property owned by J.H. Campbell. The grounds featured 500- and 600-yard butts, as well as 25-yard and 50-yard pistol ranges. Telephone lines connected the 200-yard pits with the firing line and, once each hour, a train serviced the grounds. Business and professional men comprised the bulk of the membership and each application was reviewed by an executive committee. Dues were $6 a year with a modest $1 application fee. In 1903, the club moved its indoor range to a more spacious indoor facility at 2628 Broadway to accommodate a growing membership.
During his 1903 to 1906 quest for a cast bullet for Krag rifle practice shooting, Dr. Hudson evolved a succession of improvements with the designs 308223, 308256 and 308259, together with the project's perfected culmination, the gas-checked 308284 bullet. During this same time, he developed two hard-cast Schuetzen bullets, Ideal numbers 319273 and 375272, for breech-seating atop smokeless powder.
Fellow member and exceptional pistol competitor, Thomas Anderton, thought out the domed 205-grain No. 429215 Ideal for the .44 Russian and Special. Harry Pope contributed to the Ideal line the 170-grain 308403 target bullet intended to be finger-seated into unsized .30-1906 cartridge case mouths.
Released late in 1907 was an unconventional-looking, pointed bullet to be breech seated into .32-40 throats. Ideal No. 319323 was dreamed up by W.H. French, whom Barlow was pleased to label "The great Schuetzen sharpshooter."
Since at least 1898, William Hazelton French had hung a shingle from the front of his Leadville, Colorado, office that read, "W.H. French, Assayist and Chemist." In the 1902 annual directory of his fraternity's alumni, Mr. French's entry carried the monumental understatement that he "is interested in rifle shooting." He was a particularly regular member of the Leadville Rifle Club and the nearby Pope-Ramsey Rifle Clubs. Small, out-of-the-way clubs of this sort didn't ordinarily receive much notice in the popular sportsman's magazines such as Shooting and Fishing or Forest and Stream.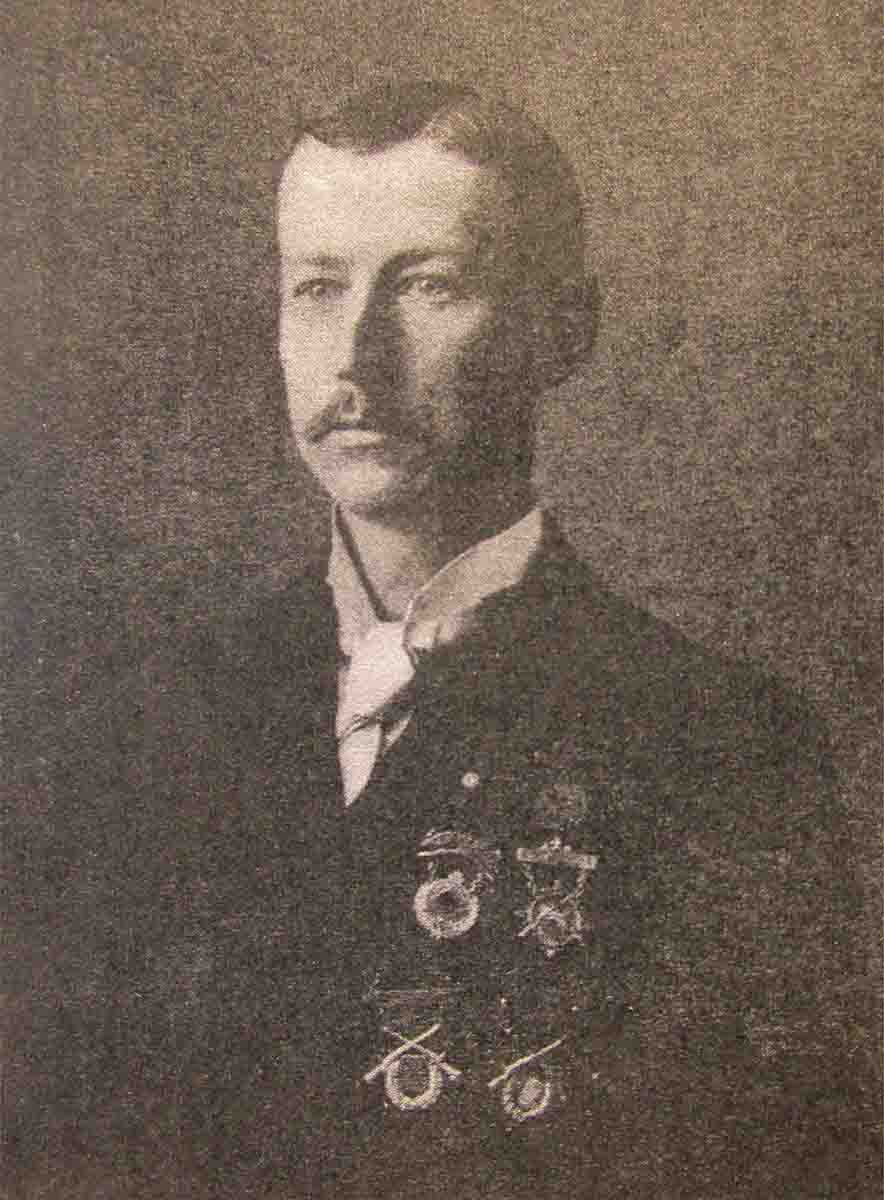 The annual National Shooting Bund Tournament, held on the grounds of the great Shell Mound ranges at San Francisco, California, was a week-long fest with cash payouts. It drew throngs of the best Schuetzen riflemen America could assemble, as well as a handful of European champions. Mr. French made the trip and shot the 1901 matches in July, finishing nineteenth in the very heavily contested King Target competition and won a $5 prize. He got another $5 prize in the race for both the Germanic Target and Man Target, and won lesser money at the Standard American Target, Ring Target, and the Eureka match. He then went home and continued to be an enthusiastic competitor locally. Mr. French shot at the Leadville range at the club's October 9 and 14 shoots, and finally on October 23 and 30 of 1904, facing the 200-yard targets with his ".32 Pope-Ballard." The November 20th edition of The Leadville Herald Democrat carried this newsy nugget: "W.H. French, expert rifleman, leaves to make his home in the East."
His whereabouts became better known when a submission to Shooting and Fishing announced that he had been the guest of the Newark, New Jersey, South Side Gun Club on Christmas Eve. Nineteen days into the new year of 1905, Mr. French had also joined the Manhattan Rifle and Revolver Association, a short ferry's ride across the Hudson. The welcomed new arrival made quite the splash when he beat Dr. Hudson, considered to be the greatest rifle shot in the eastern U.S., in a gallery match. French established himself as an accepted "one of their own." On January 31, 1905, W.H. French was elected president of the Newark club.
Almost immediately, the winsome Mr. French announced plans to bring into being a new Schuetzen contest he hoped would become a popular annual event. He was pleased to call his proposed offhand 200-yard affair "The American Record Match." The inaugural Record Match was fired on February 22, 1905, at Armbruster's Shooting Park at Greenville, New Jersey and drew 17 of the locality's best offhand riflemen. French finished in first place with Walter Hudson a close second. Hudson was absent for the 1906 American Record Match when 12 area competitors posted. French won again, taking home his own instituted prize, a handsome silver cup together with the silver and enameled medal he'd commissioned. The medal held bars for the name of each succeeding winner and became known thereafter as the French Medal. In 1906, the Armbruster Medal (a gold watch fob which was the secondary prize to the French Medal) began being awarded for the best 10-shot score. Mr. French envisioned that future American Record Matches to be national in scope, open to all rifle clubs shooting the match on their own grounds.
The grand Indoor Championship Match at the historic Zettler Brother's range, a 100-shot, 75-foot gallery contest, attracted enough comers to be a week-long undertaking in March of 1905. Mr. French shot the match with a rifle borrowed from Tom Keller. French's favored gallery rifle, a Stevens-Pope-Ballard with a 30-inch barrel, was chambered in .22 Long Rifle and Zettler's range allowed only the .22 Short cartridge.
French didn't bring home first prize (a Winchester Schuetzen rifle) but was close enough to win the Barning rifle action "to be made to his order." H.F. Barning, of nearby Jersey City, was himself a competitor and had patented a novel single shot action that was seeing modest local use.
1905 was a banner year for New England's rifle clubs and for W.H. French. Military rifle shooting at the time was again very much in fashion, and Mr. French proved to be quite adept with the competition Krag .30-40 rifle. At the October 1905 Inter Club Championship event held at Sea Girt, the Manhattan Rifle and Revolver Association won the first-place trophy. The victory was said to have been mainly due to French's high 48 X 50 score at the 200-yard competition.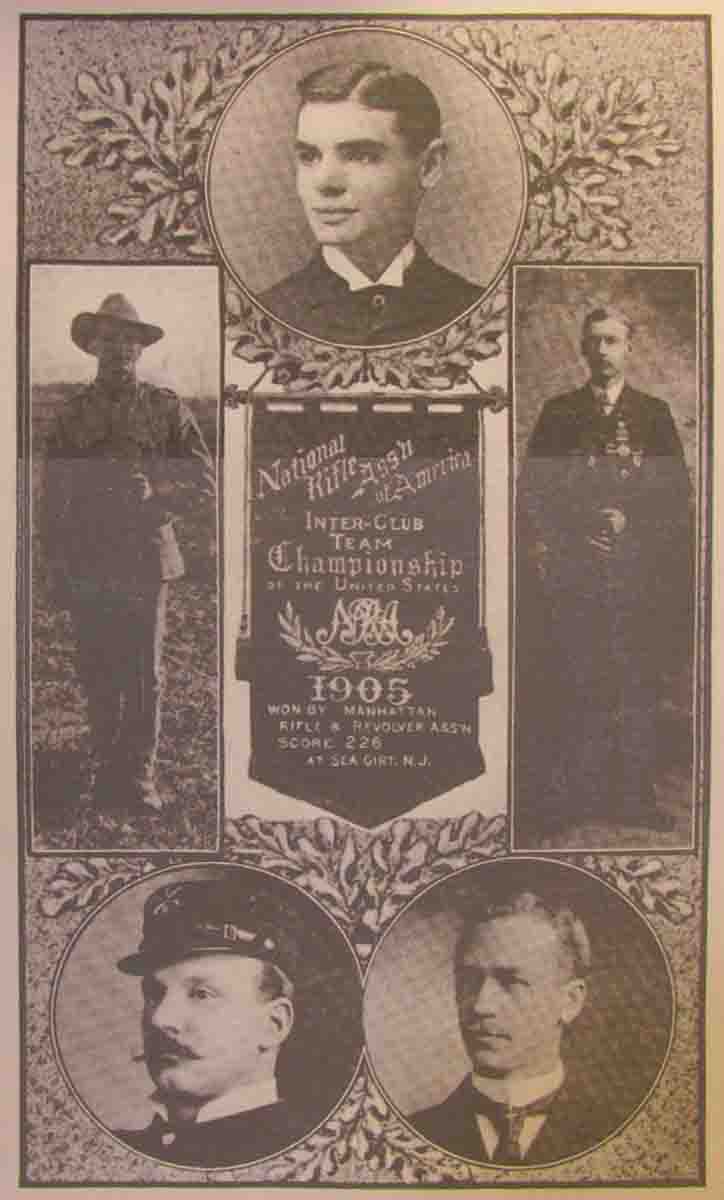 The annual 100-shot Election Day match was considered to be the contest that unofficially determined the champion rifleman of the East. In 1905, it was held on November 7 on the 200-yard range at Ambruster Park in Greenville. As the match progressed, the field of 22 top-flight competitors narrowed until it was W. H. French and Dr. Hudson leading the pack. French hadn't missed the 12-inch black with any of his 100 shots. In a "come-from-behind" rally, Hudson's last shot decided the match's outcome. W.F. French, still being referred to as "formerly of Leadville, Colo." finished in second place by three points. Although they were rivals at the firing line, teammates Hudson and French were otherwise admitted as being "close friends."
Hudson had used his Zichang-barreled, Remington-Walker Hepburn .38-55 and his own Ideal 375272 bullet, breech-seated. French shot his pet .32-40 Stevens-Pope-Ballard that he'd stocked himself in the "Schoyen" pattern with a high comb and a 4.5-inch drop. For a charge, his Ballard burned a case full of FG Hazard powder, "nitro primed" with a pinch of No. 1 DuPont Smokeless.
The well-attended Zettler Annual match, held on the grounds of the Zettler Rifle Club at Union Hill, New Jersey, was a major date on any serious rifleman's calendar. In October 1906, telescopic sights were newly permissible, and French was a recent convert to them. His barrel-length telescope didn't help him finish higher than tenth place. French's equipment listings over his career include several different scopes.
A highlight of his 1906 outdoor season was the 13th Annual Election Day Match. Young Arthur Hubalek won the match, but had not Mr. French omitted the .32-40 bullet during the breech-seating stage of loading his Stevens-Pope-Ballard, that match's finish would have been very different than his sixth-place score showed.
The yearly 100-shot Gallery Championship was held at Zettler Brothers at 159 West 23rd in New York. Prizes well worth winning drew a record-setting field of entries that took a full eight days to fully accommodate. In the end, French found his name twelfth down on the winner's list.
About 1903, the Manhattan Rifle and Revolver Association agreed to hold shooting matches with their trans-atlantic counterparts, the French civilian team "Paris Cercle des Carabiners." Rules were agreed upon and the shooting umpired. Strung out over three days on their home ranges, 15 men on each team fired 40 revolver shots each at the 50-yard Standard American Target. Forty rifle shots were then fired at the 200-meter French target. Scores were exchanged across the Atlantic by cable. Both French and Hudson were team regulars at these annual shoots that usually took place in early May. Victories over the years, in the main, went to the Frenchmen. It was a safe bet that either Hudson or French would finish "high man" for the Manhattan squad.
French was an avid, skilled pistol shooter and in the metropolitan vicinity there was no shortage of opportunities to shoot year round. He competed in local and regional shoots. He was a formidable, aggressive adversary who equipped himself with top-quality revolvers. Competitively, he used a Smith and Wesson .22 revolver with a 10-inch Pope barrel. Equipment listings show he used a .44 Colt "Frontier" and a .38 Colt Marine Corp Model double-action revolver. For the occasional "Pocket Revolver" match, he had a .32 Colt with a four-inch barrel.
When Shooting and Fishing magazine was supplanted by Arms and The Man in December 1906, the new ownership brought with it a "new broom sweeps clean" change in format. The new biweekly suddenly took on the role of propaganda outlet for the Army, National Guard, and those persons who were military-minded. Coverage of the goings-on at the many civilian rifle clubs was severely condensed. The usual and awaited bounty of match scores and details became very substantially reduced.
W. H. French was hardly an "also-ran" with the revolver; he could positively shoot with the best of them. At the United States Revolver Association Outdoor Championships in September 1909, a big, week-long match held in seventeen cities, French took the first-place Gold and Silver medal for the New Jersey State Championship. He spent the winter of 1909-1910 engaged in competitive pistol shooting. It was noted, in the course of the season, that his .22 match pistol was "shot out", throwing wild shots, and key-holing. By mid-April, he had replaced it with a Smith and Wesson revolver with a 10-inch H.M. Pope barrel.
There was plenty to keep a metropolitan New York shooter active during the cold "off" season. Wednesday nights for Mr. French were normally spent at 230 Washington Street, the range of the Newark Rifle and Revolver Association, where he was the ongoing president. The club held its weekly gallery matches on Wednesday night. On other nights, it was open for practice shooting and scheduled events. Practice matches were informal and had a strong social aspect. Unofficial and spur-of-the-moment contests often cropped up and were viewed as another form of practice. The Manhattan Rifle and Revolver Association scheduled their open indoor range for Thursday nights.
The swing in shooting continued to be to the service rifle. Conforming perhaps to the new direction, the Newark Rifle and Revolver Association held a 200-yard match on Lincoln's Birthday in 1909, calling for 100 shots from a military rifle. Club President French was beaten only by Lt. Col. W.A. Tewes. At the fifth annual American Record Match on Washington's birthday that same year, all contestants used the scope sight. French again won the Armbruster Medal for best 10-shot score.
Increasingly, Schuetzen events failed to attract the interest or the numbers of shooters they once did. The sporting press saw to this "chicken or the egg" proposition with abbreviated accounts of matches and doled out printer's ink correspondingly. This waning interest was easily observable and to some it was alarming. It must have been talked about behind the firing lines, but it wasn't broadcast in the sporting papers.
The October 1909 Championship Matches at Zettlers, which for years previously had merited two entire pages of coverage, received two paltry paragraphs of NRA notice. An impromptu minor Schuetzen event was actually granted editorial consideration on account of its curiosity value. The grand annual November 1909 Election Day matches, in which French finished a disappointing tenth place, received from the NRA in its own publication, a trifling quarter page.
Mr. French spent much of 1910 very actively engaged in revolver shooting. By April, he had replaced the worn out .22 with a new Pope-barreled replacement. That month he competed in the U.S Revolver Association Championships and placed fourth in the Pocket Revolver Division.
The yearly Cable Match that May again went to the Caribiners. As usual, Hudson was first with both rifle and pistol. French and Harry Pope tied for second place on the Manhattan Rifle and Revolver Association team. At the renowned Election Day Match on November 8, French finished in eighth place. He remained a regular fixture at the practice shoots at the Newark indoor range and finished his 1910 quota of shooting on December 22.
Another dreary sign of the times was the fading interest in the American Record Match. At the 1909 meeting, where French once more put his name on the Armbruster Prize, each of the shrinking number of shooters used telescopic sights. Predictably, Walter Hudson won both 1910 and 1911 matches, but the result of the 1912 event failed to make it into print. In 1913, it was contested by just a handful and the small write-up on the 1915 shoot actually neglected to mention a winner.
Mr. French finished fourth in the 15-man Manhattan R&R Association squad in their trouncing of the Paris Carabiners in their May 1911 cable match. By late that month, French had vanished from the scene, and for the remainder of 1911 he remained unaccountably missing. We don't know if French competed for his namesake medal in the American Record Match – the press found only enough space to report the winner – Walter Hudson, who had won the year before and would again in 1913. French missed the big Election Day Match and was a no-show for the 15th Annual Indoor Championship at Zettlers. The Manhattan Rifle and Revolver Association sent a "French-less" squad to the USRA and other team events. His obvious absence would have raised eyebrows with the Shooting and Fishing regime, but Arms and The Man expressed no concern.
For the whole of 1911, any Arms and The Man mention of Mr. French's involvement in club activities was conspicuously and suspiciously missing. In its issue from February 15, 1912, a letter over the signature of W.H. French appeared. He had surfaced in Salida, Colorado, where target shooting had died out some years before.
French was endeavoring to revitalize a rifle club but had only succeeded in recruiting a handful of trap shooters. On the same page of the same 1912 issue was a notice that the American Record Match would be held as usual. Also included was the timely notice that "The man making the highest score will receive the French medal donated by Mr. French, who is now permanently located in Colorado."
Presumably, a railway connected his new home to Leadville at 10,150 feet. The local paper records that W.H. French, age 43, won the March 17, 1912, Schuetzen Match against five Leadville locals who were willing to brave 22-degree cold and shot in three feet of snow.
French and wife Bessie remained in Salida, 58 miles southeast of Leadville, at least until 1920. He was active in various aspects of the mining industry and worked as a custom assayist and bullion inspector for a smelting concern.
Changing times and conditions have always affected trends. Metropolitan encroachment and sprawl surround and swallow outlying gun ranges, and loss of opportunity results in loss of interest. There is a period of overlap as the moribund Schuetzen game ran its natural course and the slick-haired, new idea embraced the Springfield rifle. When that ultimately soured, it was on to the next. Again, we are seeing where the nation's military arm is influencing the current gun culture. This too shall pass.
In every field of endeavor, standouts have come and gone. William H. French doesn't classify with the "flashes in the pan." He was a highly skilled, fully engaged competitor, active for a meaningful period of years, facing the toughest competition in the eastern U.S., and had what it took to repeatedly and foreseeably win major rifle tournaments.
With this credential to recommend him, together with the Ideal bullet and the shooting medal that bear his name, he merits a prominent place in the history of the shooting sports.